Grippers & end of Arm Tools (EOAT)​
2 & 3 Finger  |  Vacuum Grippers  |  Robotiq   |  Zimmer |  Piab
Grippers & end of Arm Tools (EOAT)
The end of arm tool is the hand that goes on the end of your robot arm. Historically, these are custom designed according to the application to ensure that the robot can reliably pick up the product. Off the shelf components such as pneumatic grippers, suction cups, tool changers, crash protection, and force/torque sensors are commonly used together to form a complete solution. More recently, there has been a trend toward gripper flexibility, so that tool changes are not as necessary. This increases up time and throughput. Adaptive servo grippers such as the Robotiq 2-finger gripper are a good example of this new technology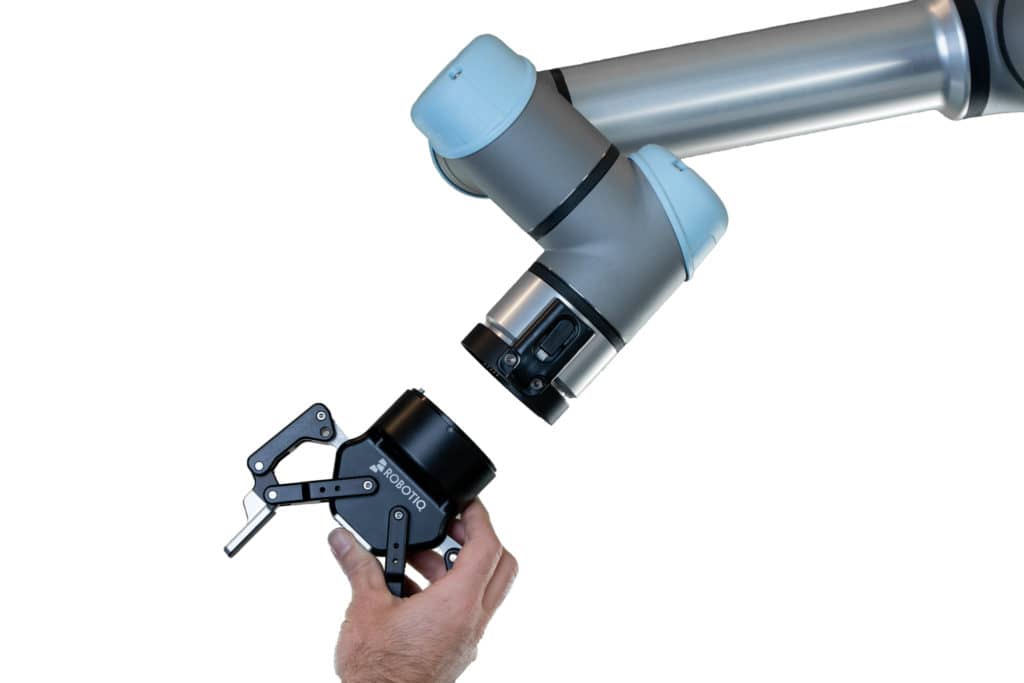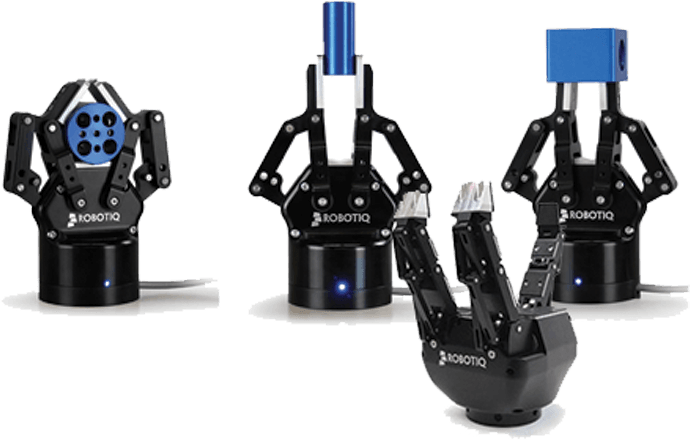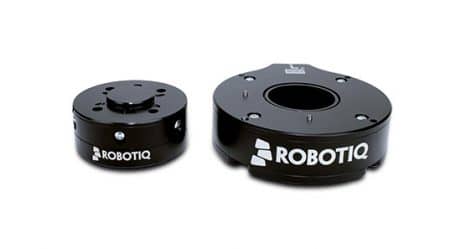 Robotiq offers Plug + Play components for collaborative robots that are easy to use even if you don't have any background in robotics. Their 2-Finger Grippers Eliminate changeovers & reduce tooling costs and the 3-Finger Gripper offers maximum versatility and flexibility and can pick up objects of any shape. The Hand-E Adaptive Gripper is Plug + Play and designed for collaborative robots. Made for Universal Robots, the Robotiq Wrist Camera adapts quickly to workplane and task changeovers. The FT300 Force Torque Sensor increases robot-cell reliability and flexibility.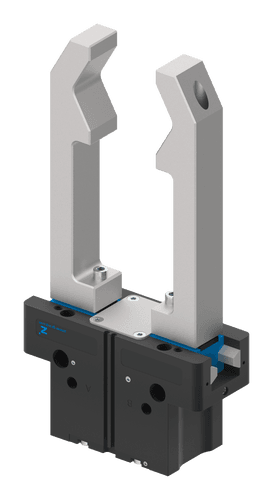 If you are looking for the perfect end-of-arm configuration for your robot application? Would you like to have everything from a single source? Then you have found the perfect partner with the Zimmer Group.
No matter whether you are looking for a configuration for an HRC application on a lightweight robot or for a highly complex industrial solution. As one of the worldwide leading suppliers, we provide you with competent on-site application consultation, and with one of the largest global component portfolios, we handle any challenge. Whether in the field of tooling machines, consumer goods, the automotive industry or any other sector, we are your partner – fast, precise, flexible.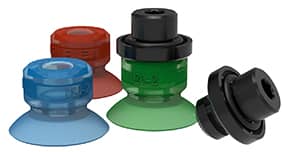 Piab delivers smart solutions for end of arm tooling which includes suction cups, vacuum pumps, EOAT, and advanced gripping solutions. Piab offers a wide range of suction cups for applications like plastic injection molding, bag handling, dry and oily sheet metal, glass handling, and more. You have a wide choice of suction cup shapes, ranging from flat to rectangular bellows. nPiab's vacuum pumps and vacuum generators are include decentralized vacuum ejectors, Compact/Stackable, Standard design, and combined pump and grippers. They're based on COAX® technology, which is an advanced solution for creating vacuum with compressed air. Their line of end of arm tooling (EOAT) are used to design robotic end-effector tools, ergonomic tools or fixture tools for use on all types of automation equipment. Piab advanced gripping solutions are complete gripper systems for specific application areas and some grippers are designed and approved by Universal Robots.

MSI TEC Vacuum Gripper Kit
Everything you need to set up a wide variety of end effector configurations! The new vacuum EOAT kit from MSI TEC gives you everything you need to easily and rapidly set up a wide variety of end effector configurations, to solve multiple applications and proof of concepts. It includes all of the required pneumatic components (valves, tubing, fittings, etc) to complete a full vacuum solution. The MSI TEC Vacuum Gripper is compatible with Universal Robots UR10, UR5 and UR3 and the e-Series robotic arms.
The kit can be easily adapted for a wide range of tasks from picking one object to gripping and lifting corrugated cardboard, porous materials, leaking bags and frozen food. Kit Includes:
5 different styles of suction cups (qty 4 each cup), ranging in cup diameter from 10 mm to 70 mm

3 different styles of robot adapter plates

2 vacuum generators

All required pneumatic components (valve, tubing, fittings, etc) to complete a full vacuum solution

20" Tool Box
If you are a manufacturer ramping up production of mission-critical goods, Robotiq wants to help you deploy a cobot application in two weeks.
To make sure that your integration is a success you need to take care of some fundamental elements. 
Let us help find what you need.