Ethernet Switches | Industrial Computers | Gateways | Secure Routers
Critical connectivity in automation is not just about having a fast connection; it is about making people's lives better and more secure. Moxa's connectivity technology helps to make your ideas real. We develop reliable network solutions that enable devices to connect, communicate, and collaborate with systems, processes, and people.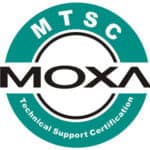 MSI TEC is a Premier Moxa Distributor
And Moxa Technical Support Certified
Reliable Networks. Sincere Service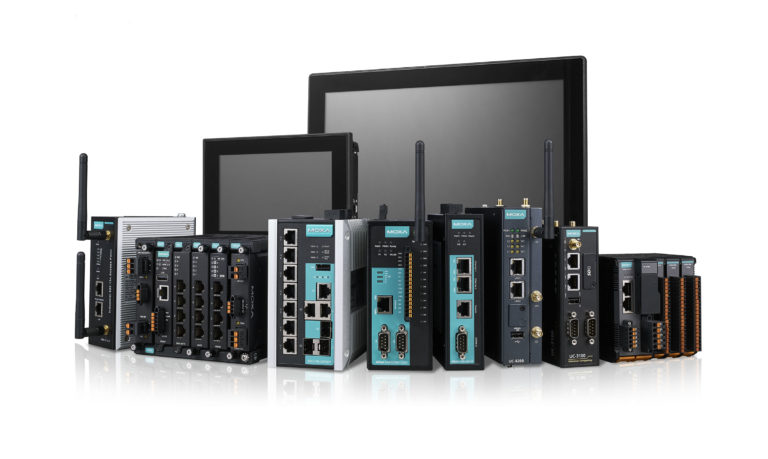 Filter By Product Category:
Ethernet remote I/O, M12 connector, 4 DIs, 4 DIOs, -40 to 85°C operating temperature.
2-port RS-232 Mini PCI Express serial board with 2.5 kV capacitive isolation, -40 to 85°C operating temperature
4-port RS-232 Mini PCI Express serial board with 2.5 kV capacitive isolation,-40 to 85°C operating temperature
2-port RS-422/485 Mini PCI Express serial board with 2.5 kV capacitive isolation, -40 to 85°C operating temperature
4-port RS-232/422/485 Mini PCI Express serial board, -40°C to 85 operating temperature
4-port RS-422/485 Mini PCI Express serial board with 2.5 kV capacitive isolation, -40 to 85°C operating temperature
2-port RS-422/485 Mini PCI Express serial board, -40 to 85°C operating temperature
1-port Modbus RTU/ASCII/TCP-to-PROFINET gateways, -40 to 75°C operating temperature
1-port Modbus RTU/ASCII/TCP-to-PROFINET gateways, -10 to 60°C operating temperature
1-port Modbus RTU/ASCII/TCP-to-EtherNet/IP gateways, -40 to 75°C operating temperature
1-port Modbus RTU/ASCII/TCP-to-EtherNet/IP gateways, -10 to 60°C operating temperature
4-port Modbus RTU/ASCII/TCP-to-EtherNet/IP gateways, -10 to 60°C operating temperature
4-port Modbus RTU/ASCII/TCP-to-EtherNet/IP gateways, -40 to 75°C operating temperature