#1 Choice for Remote Machine Access
Ewon makes it easy to access your machines from anywhere, anytime, giving you valuable data, information and insight.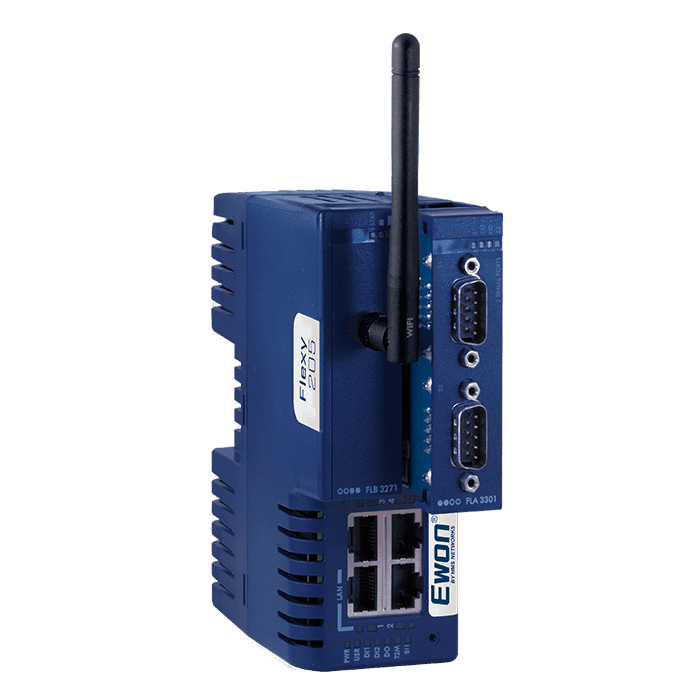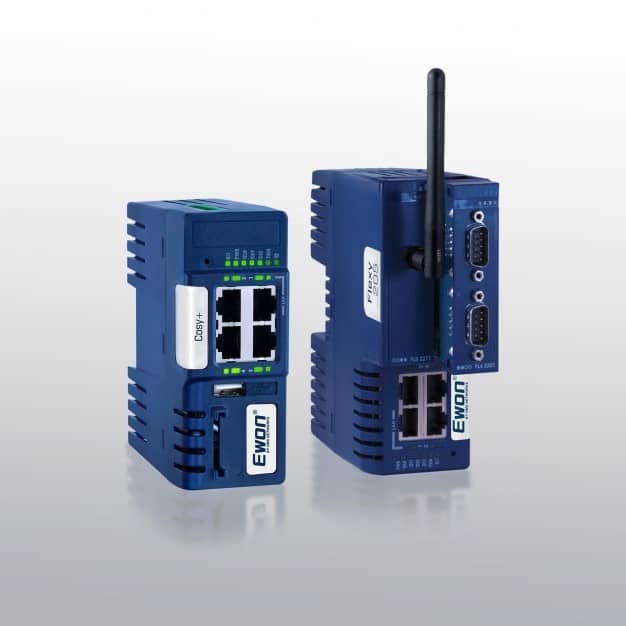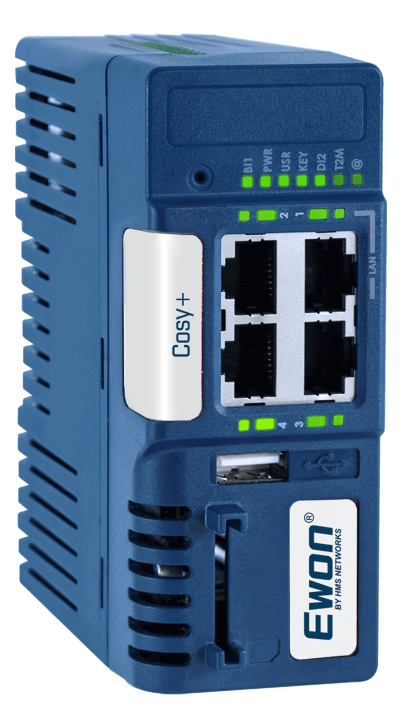 Machine builders are looking for ways to provide better customer service while reducing costs. Ewon makes this possible by providing machine builders with easy, secure, and scalable remote connectivity to their equipment.
MSI TEC is an authorized HMS and Ewon distributor offering products
and solutions for Industrial Networking and remote access and monitoring. You can shop and get pricing on Ewon Cosy, Flexy, and more on our online store (and below). We also have in-house, USA-based network engineers ready to help you with Remote Access, Remote Data, Remote Management, Remote Networks and more.
Everything you wanted to know about industrial remote access
The Ewon Cosy+ is the latest evolution in remote access for the Industrial Internet of Things. This new industrial VPN gateway is designed to offer the most secure remote access across the internet, to machines and equipment at customers' sites or in the field.
Ewon is a product brand of HMS Networks, one of the leading independent manufacturers of products for industrial communication, including remote maintenance. HMS Industrial Networks enables valuable data and insights, allowing our customers to increase productivity and sustainability.
Filter By Product Category:
Cellular WAN 4G for AT&T/T-Mobile, 4-ports RJ45 10/100Mb LAN (1 WAN configurable).
Flexy Card 2 Serial Ports (2*serial RS232/485)
Flexy Card I/O (8X DI, 2X DO, 4X AI (0-10V, 4-20MA))
Flexy Card Cellular 4G North America GSM AT&T, T-Mobile, Bell, Rogers etc. *requires antenna FAC90901_0100
Flexy Card WiFi w/ antenna 802.11bgn for client WAN