Cartesian / Gantry Robots
Denso Ceiling Mounted  |  Toyo Desktop Robots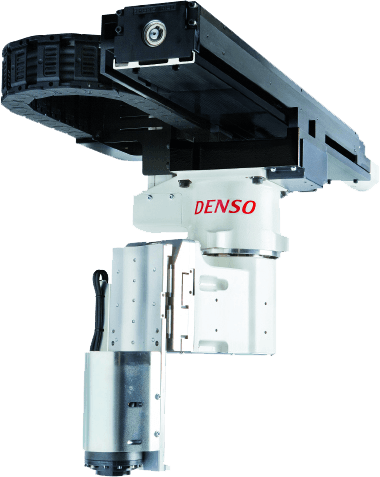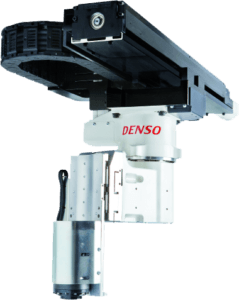 Cartesian (Gantry) Robots
Ceiling mounted, flexible SCARA robots
Some robots don't look like robots at all. Cartesian systems, or gantries, can come in a variety of configurations such as X-Y-Z or X-Y-Z-Theta. They are a good option where the work envelope is not conducive to the size and shape of a traditional SCARA robot. They are also capable of long reach and are pre-engineered so there are no custom engineering costs. Denso's XR Series is a compact four-axis gantry robot that is a SCARA robot combined with a long-stroke Cartesian robot. Because of its ceiling mount and integrated design, Denso's XR Series robots use up to 40 percent less factory floor space than a conventional SCARA robot. In addition, they can operate in many applications without the need of a conveyor, saving up to 20 percent in capital equipment costs. Main features:
Outstanding speed and repeatability
Ceiling mount saves space
Reduces equipment investment
Let us help find what you need.