Programmable Logic Controllers
The "Brains" of a machine, a PLC is a digital computer used for the automation of industrial processes, such as control of machinery on an assembly line. They are programmed to operate in a very reliable specific fashion (turning on and off outputs) based on inputs, timers, and other internal logical controls. Early PLC's were designed to replace electromechanical relay logic, and the basic programming structure of ladder logic's "contacts and coils" is a holdover from those electrical diagrams. Today there are a wide range of PLC hardware options, from very simple "smart relays" to very complex, factory-wide control platforms. Commonly a user will choose a hardware platform based on the number and type of inputs and outputs they need for a machine, along with functions for data-storage, security, and communications.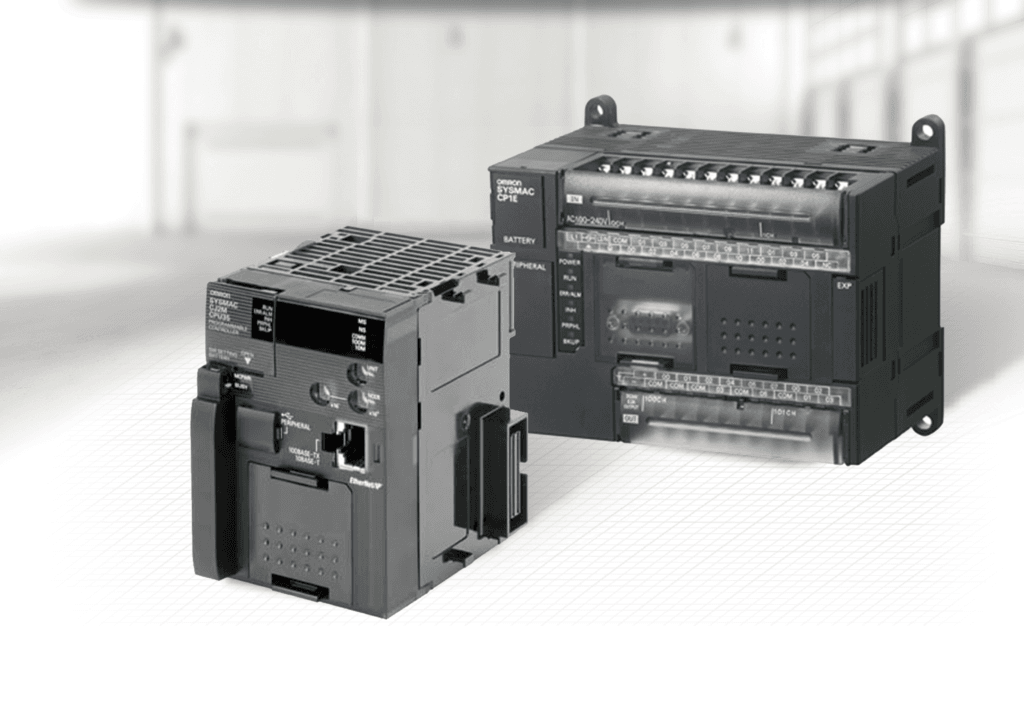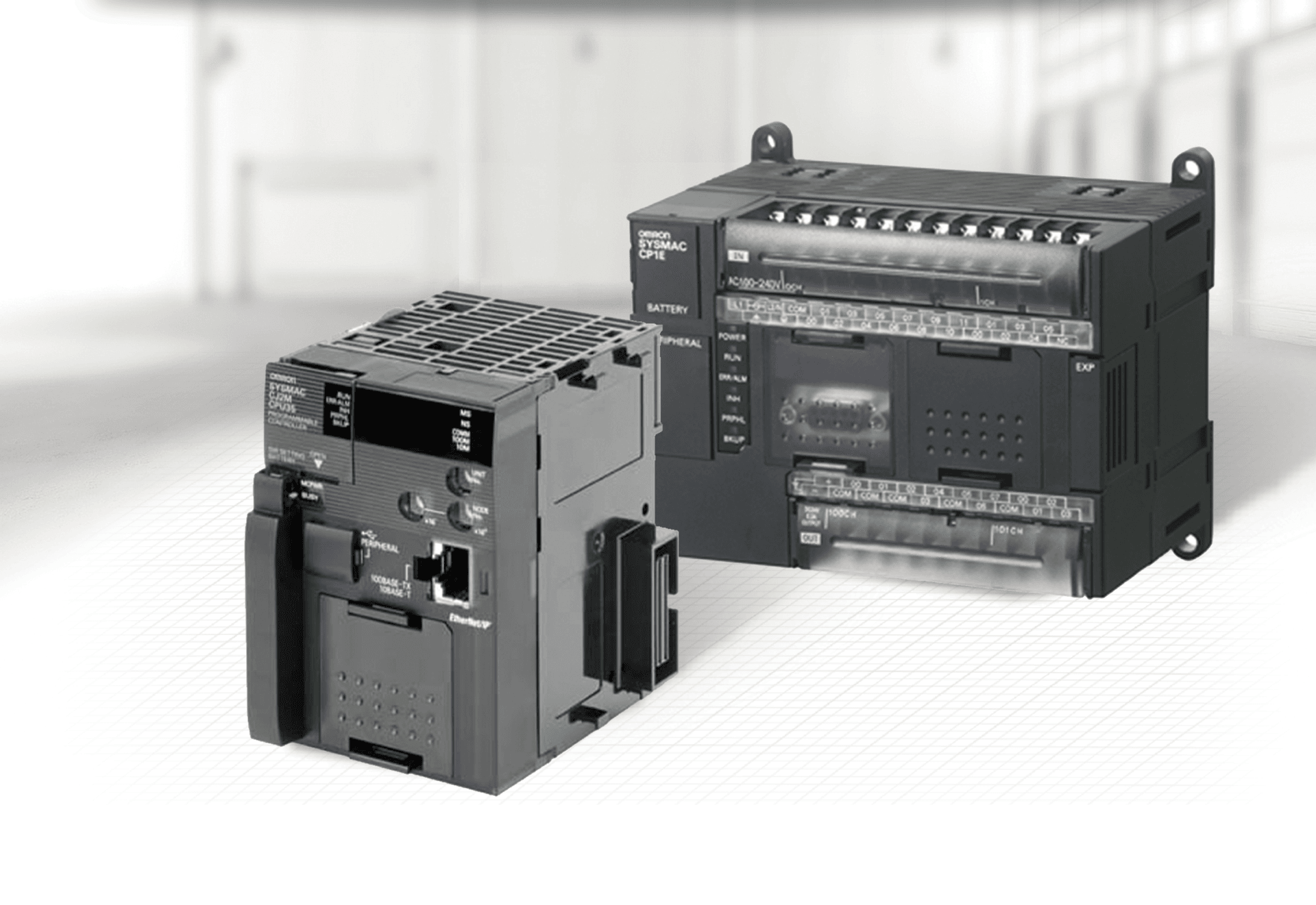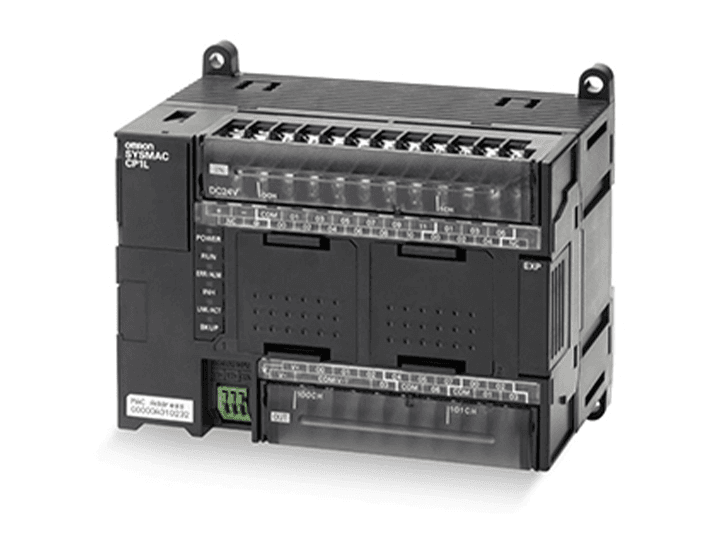 The Omron CP1L PLC is a controller for compact machines and offers all of the functionality found in modular PLC. It includes a USB port, with an embedded Ethernet port, and a range of optional boards for serial communication or analogue I/O and further expansion units when more I/O is needed.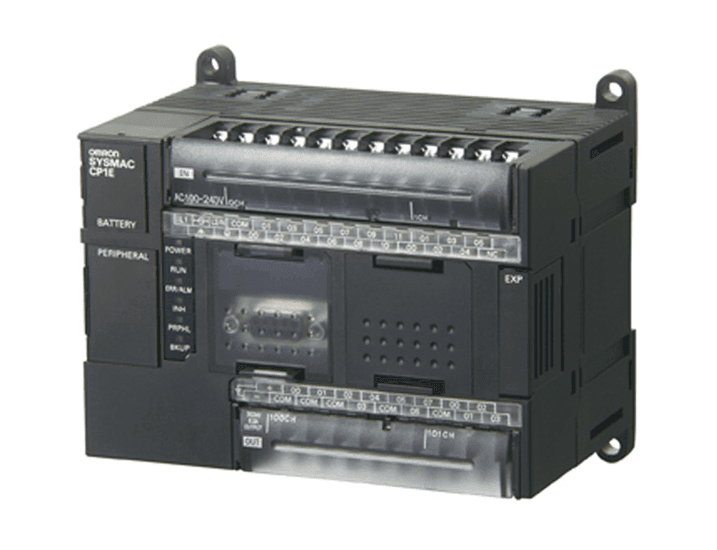 The CP1E is an economic machine controller from Omron offering all the functionality needed for simple applications. It offers all functionality you need to control relatively simple applications, including outstanding positioning capability. All CP1E CPUs offer high-speed USB for quick programming.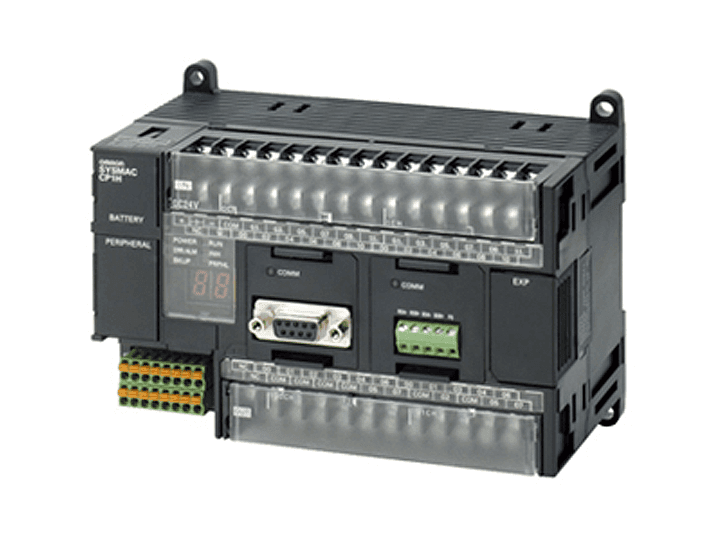 Omron's CP1H is a micro PLC for 4 axis position control and provides high speed control in a small package. Four high-speed counters and four pulse outputs are ideal for multi-axis positioning control. The CP1H-XA comes with 4 analogue inputs and 2 analogue outputs built-in, making makes it suitable for simple loop control.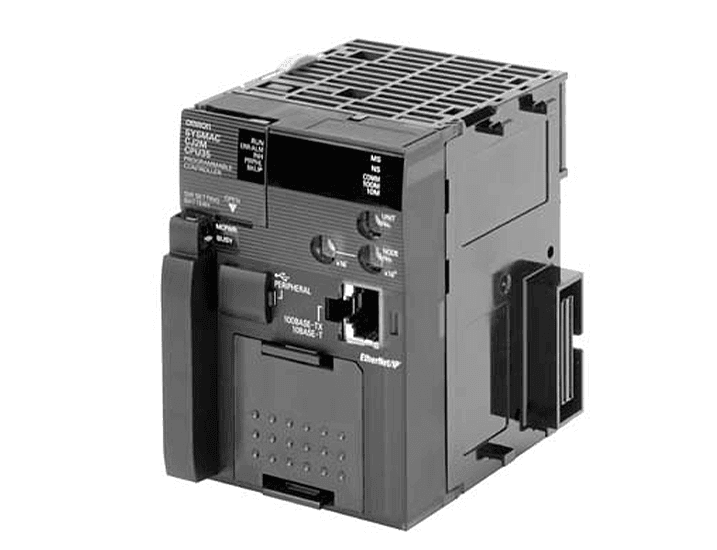 The CJ2H series is ideal for advanced machine automation needs, such as those required in image processing inspection of electrical components and high speed sorting on conveyors. CJ2H has special instructions that provide direct data access to high-speed analog I/O units and serial communication units. Position Control units can be synchronised for coordinated control of up to 20 axes.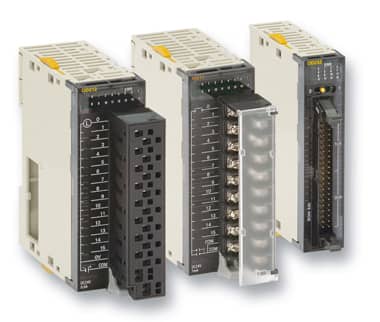 Digital I/O units serve as the PLC's interface to achieve fast, reliable sequence control. A full range of units, from high-speed DC inputs to relay outputs, let you adapt CJ1 to your needs.CJ units are available with various I/O densities and connection technologies.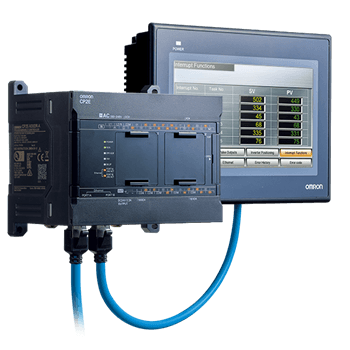 The CP2E, for small to medium machines, builds on the heritage of the CP1 series of compact controllers by adding function block capabilities, extended environmental ratings, up to 2 Ethernet ports, RS232/485, USB, up to 2 option boards for analog and options, up to 3 expansion modules for up to 180 individual I/O points.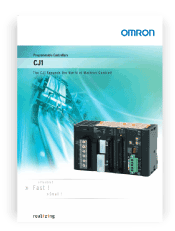 Discover the fast, small, and flexible CJ1 Programmable Controller. Download the product brochure.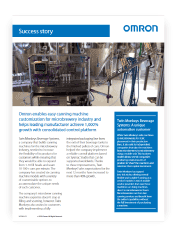 Machine customization helps Twin Monkeys achieve 1,000% growth. Download the whitepaper.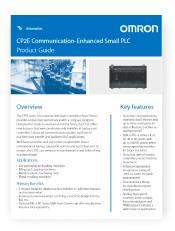 Learn more about the CP2E series of programmable logic controllers from Omron. Download the brochure.
Let us help find what you need.