Yaskawa's industry-leading, high-speed industrial robots include high-payload, extended-reach, ultra-maneuverable seven-axis and unique 15-axis dual-arm robots. With cutting-edge controllers, vision systems, peripherals and other best-in-class components, we can configure a solution tailored for your manufacturing needs. Each model is compatible with one or more robot controller models, enabling you to program and control tasks of a single robot or coordinate multiple robots. You can also view our robot catalog to see side-by-side comparisons.
Assembly & Handling Robots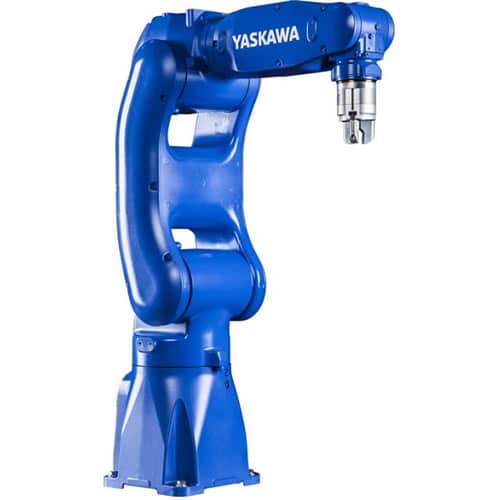 GP SERIES
The GP-series robots offer improved productivity with acceleration/deceleration control for all positions. The small footprint, slim arm design requires minimum installation space and can be placed in close proximity to workpieces and other robots to create flexible, high-density layouts.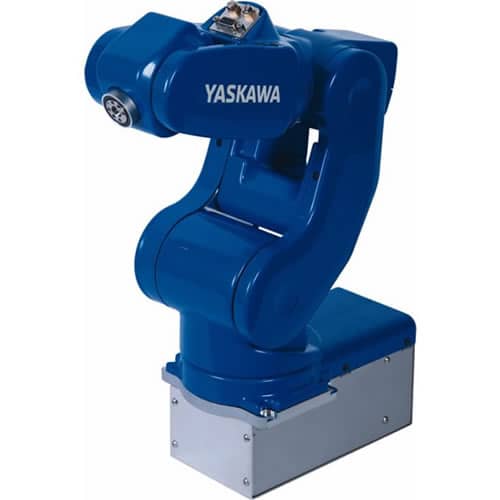 MOTOMINI
The MotoMini is 20% faster than comparable small robots, reducing cycle time and boosting productivity. Accommodates a variety of mounting options and high-density factory layouts. Designed for extremely agile and high-speed performance, it is also quiet, compact and precise.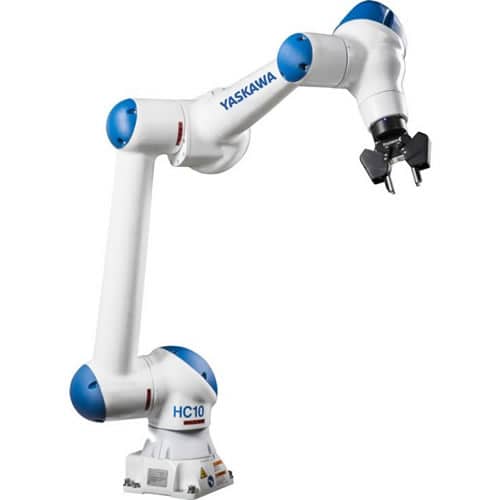 HC SERIES
The Yaskawa human-collaborative robot (HC10) is a new generation of robotics that is affordable, versatile, easy to use and built with the industrial strength for which Yaskawa is known. They are ideal for easy automation tasks that require it to work in close proximity to humans.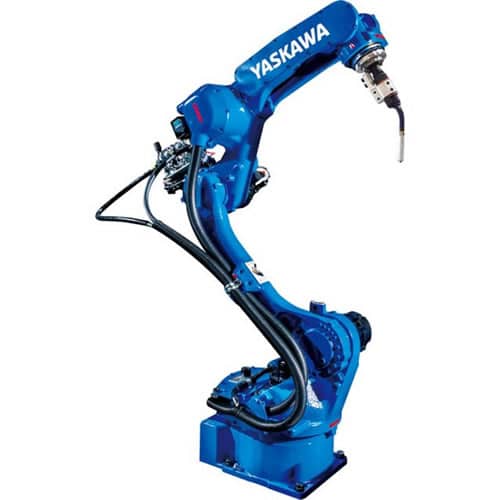 AR SERIES
The AR700 robot offers powerful performance for arc welding applications. Slim profile enables high-density robot placement, and the easy-to-clean finish accommodates robot use in harsh environments. Compatible with a wide range of sensors and torches with advanced programming functions.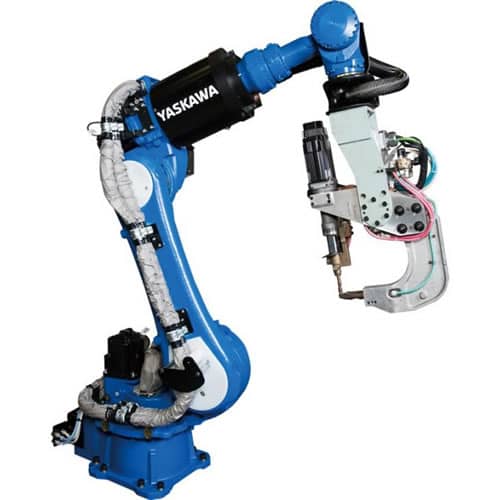 SP SERIES
The 7-axis SP100B robot is designed to optimize performance for large and heavy welding applications. Highly-flexible range of motion for obstacle avoidance in challenging work spaces with a reduced interference design.Servo gun and DC timer technology are enhanced for productivity.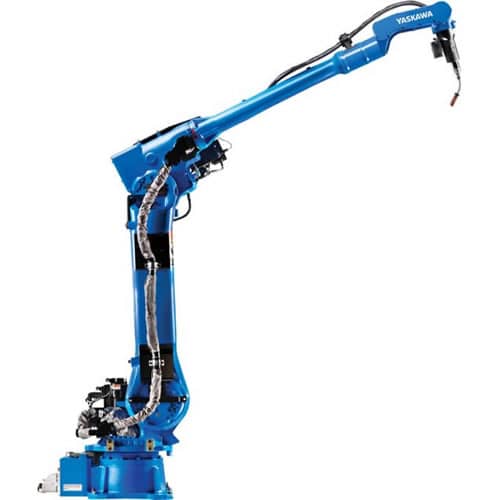 MA SERIES
Slim, fast six-axis MA series welding robot increases productivity and achieves highest robotic welding performance. Large, 50 mm thru-hole for torch cabling, sensor wires and water cooling. Eliminates cable interference, simplifies programming and reduces cable wear.
Packaging & Palletizing Robots
PL SERIES
Well-suited for a wide range of industries, extremely versatile PL-Series robots help to optimize throughput for a variety of handling applications. Ideal for palletizing, order picking, and logistical tasks for end-of-line or distribution automation, these highly efficient models can move boxes and fill pallets with ease and precision.
SG SCARA SERIES
With the highest operating performance in their class, SG-series SCARA robots enable extremely fast and precise operation for small part processing. Ideal for a variety of applications requiring short cycle times, these horizontally articulated robots are well-suited for assembly and sortation, as well as multi-process systems requiring pick-and-place capability.
Painting & Dispensing Robots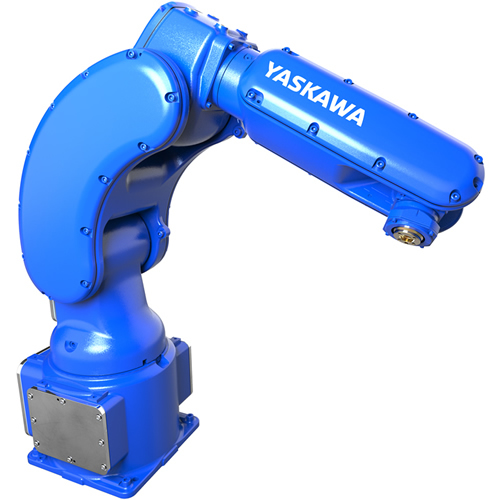 MPX SERIES
Optimized for painting, dispensing and powder coating applications, six-axis MPX-series robots create smooth, consistent finishes with high efficiency.
Let us help find what you need.