Five and six axis articulated robots are more adaptable and offer more flexibility than a SCARA. These robots also have outstanding speed and repeatability, compared to their SCARA counterparts. They are ideal for machine tending, knitting, packaging, inspection, and other applications where off-vertical material handling is needed. They can be mounted conventionally, upside down, or on the wall. ANSI and CE safety compliance allows global deployment.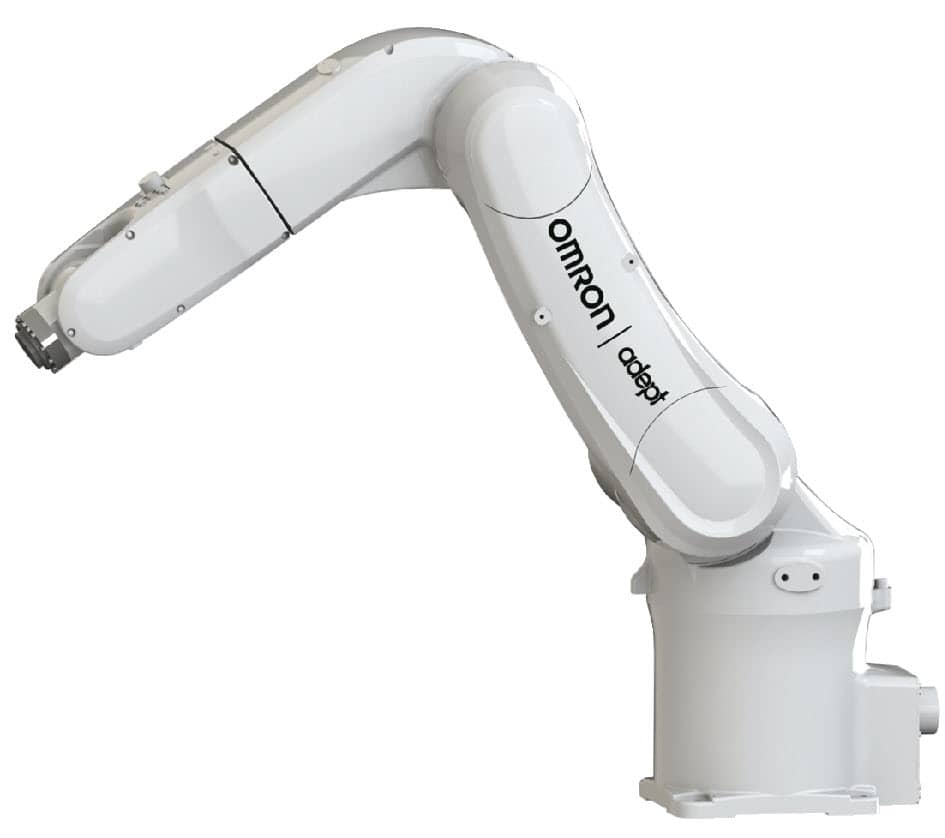 The Omron Adept Viper six-axis robots offers speed and precision making them ideal for operations requiring fast and precise automation. It is a high-performance articulated robot designed for assembly, material handling, packaging, machine tending, and many other operations requiring speed and accuracy. They are available in a 650mm or 850mm reach. Main features:
Rapid deployment using familiar ladder logic programming languages of existing PLC (IEC 61131-3)
Diagnostics display enables faster trouble shooting
Ethernet TCP/IP capability to control the robot through a PC, PLC, or robot controller
High-resolution, absolute encoders to provide high accuracy, superior slow-speed following, and easy calibration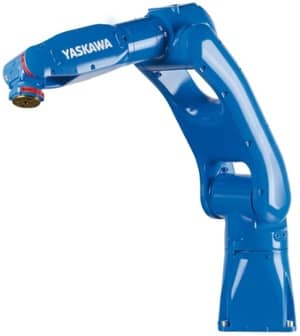 The Yaskawa GP Series robot arms offer four robot arms that can be controlled and programmed by IEC61131-3 and PLCopen programming standards. They are fast, compact, and efficient and offer the highest payload, fastest speed, and highest wrist allowable moment in its class. The GP7 is a 6-Axis handling and general application robot ideal for high-speed assembly and handling applications. The GP8 is a six-axis high-speed assembly and handling robot for Machine Tending, Part Transfer, and Assembly applications. With a 12 kg payload, the GP12 is a high-speed multi-purpose robot that can carry heavy objects and a double gripper. Main features:
Less Downtime
Highest wrist allowable moment provides reliable payload handling.
Easy washdown
Better utilization of space with small footprint and slim-art design
Fast cycle times with increased axis speeds and improved acceleration/deceleration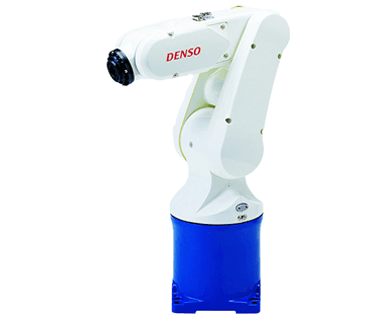 5- & 6-Axis Articulated Robots
The HS-Series compact, four-axis SCARA robots offer the highest speed and repeatability in their class. Although these small industrial robots have a compact, space-saving design, they have a large load-handling capability, with a maximum payload of 5 kg. In addition, their large, 0.1 kgm⊃2; maximum allowable moment of inertia enables a wide range of end effectors and applications. All HS-Series robots are available in dust- and mistproof (IP65) or ISO 4 (class 10) cleanroom configurations.
Let us help find what you need.