INTELLIGENT • INTEGRATED • INTERACTIVE
Omron Automation's journey began 80 years ago and they continue to help manufacturers optimize production with automation solutions that include Robotics, Sensing, Motion, Logic, Safety, and more. With such a wide product lineup, you need an Omron partner that can help you choose the right product – or combination of products – to help you reach greater productivity and streamlined efficiency. ​
Shop Omron Power Supplies & Sensors
Filter By Product Category: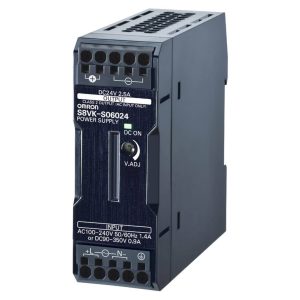 A Perfect Fit for Small Control Panels Coated PCBs for Better Resistance to Environment Connections for Easy Wiring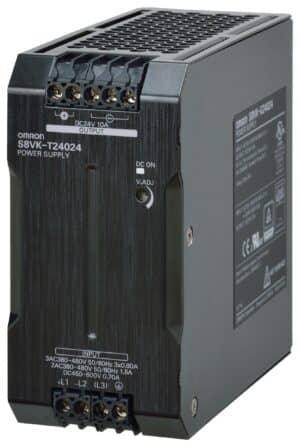 Renewal of 400 V, 3-phase standard type. (except 960 W) 480 W feature PFC for lower input current and higher efficiency (93% typ.) than conventional products
Omron Switch Mode power supply, 100 to 240 VAC / 15W / 5V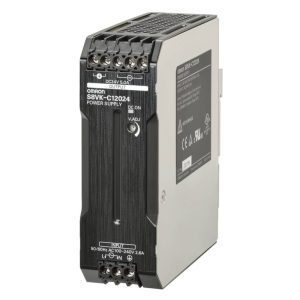 High Reliability at a Reasonable Cost. Reliable, Basic Power Supplies That Contribute to Stable Equipment Operation.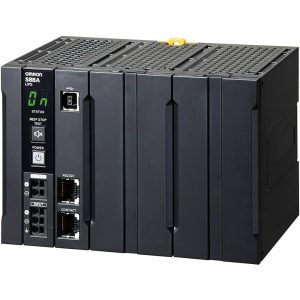 DC-DC type small UPS mounts on a DIN rail to provide an ideal countermeasure for momentary power losses and power failures in industrial computers (IPC) and controllers.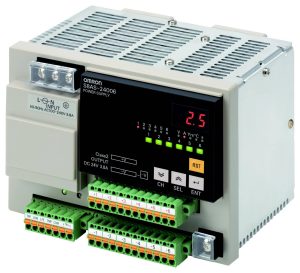 A New Type of Power Supply That Provides Safety and Maintainability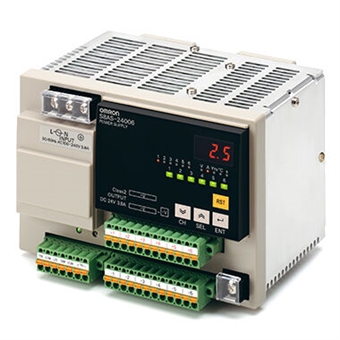 Power supply with circuit protector function – 24V 3.8 A per branch, 8 branches w/comms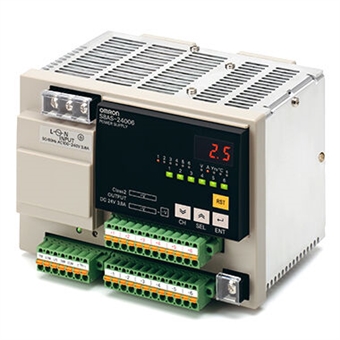 Power supply with circuit protector function – 24V 3.8 A per branch, 8 branches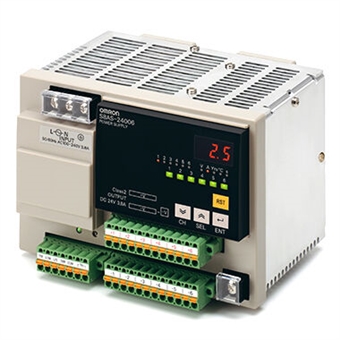 Power supply with circuit protector function – 24V 3.8 A per branch, 8 branches adjustable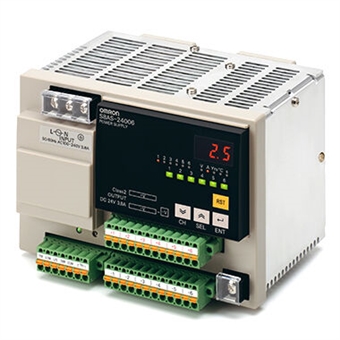 Power supply with circuit protector function – 24V 3.8 A per branch, 6 branches w/comms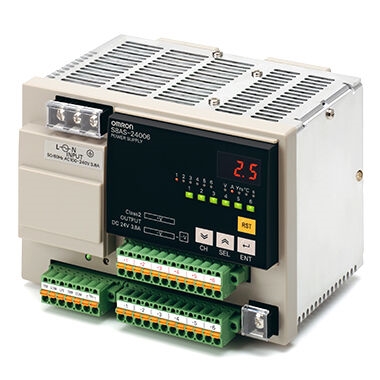 Power supply with circuit protector function – 24V 3.8 A per branch, 6 branches adjustable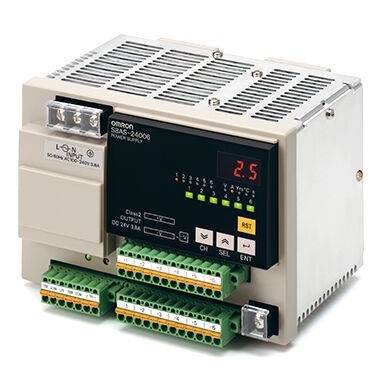 Power supply with circuit protector function – 24V 3.8 A per branch, 6 branches adjustable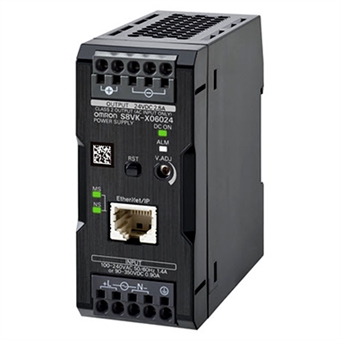 EtherNet/IP, Modbus TCP-Compatible Switch Mode power supply 480W24DC20A100-240AC EIPIM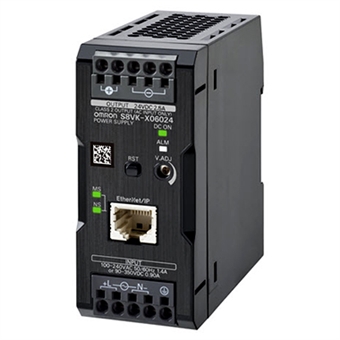 EtherNet/IP, Modbus TCP-Compatible Switch Mode power supply 480W 24DC 20A 100-240AC EIP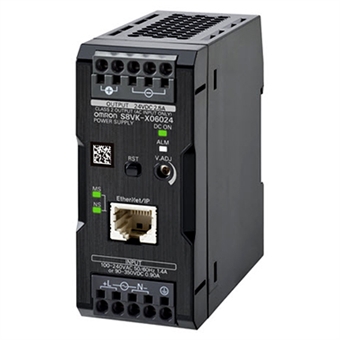 EtherNet/IP, Modbus TCP-Compatible Switch Mode power supply 240W24DC10A100-240AC EIPIM