⭐ Please note our new MSI TEC shipping/receiving address. Our P.O. Box address, phone, and email addresses have not changed.  If you have any questions, contact us.
Please update your records with the new address:
MSI TEC, Inc.
12929 E Peakview Ave
Centennial, CO 80111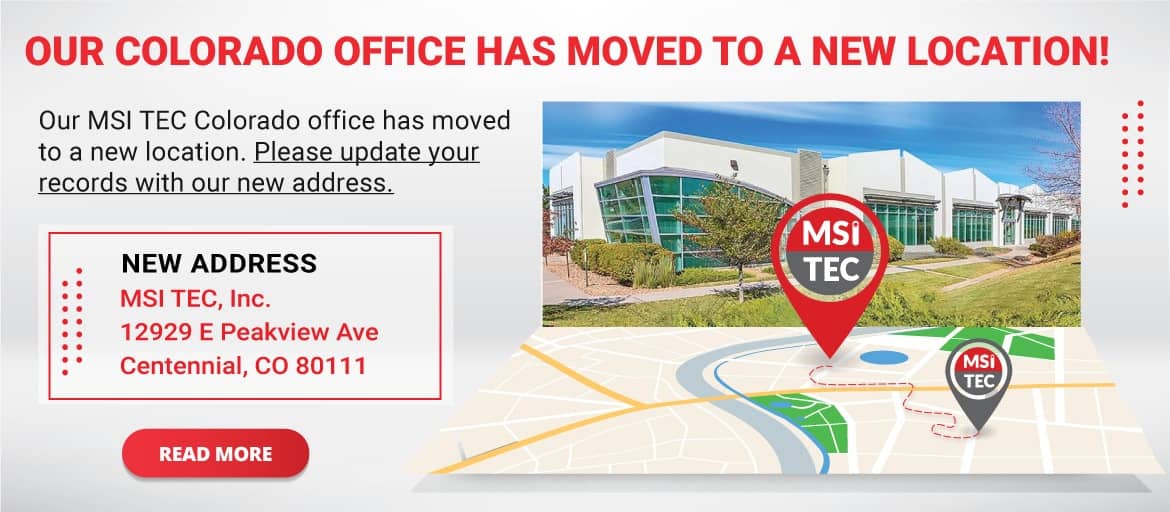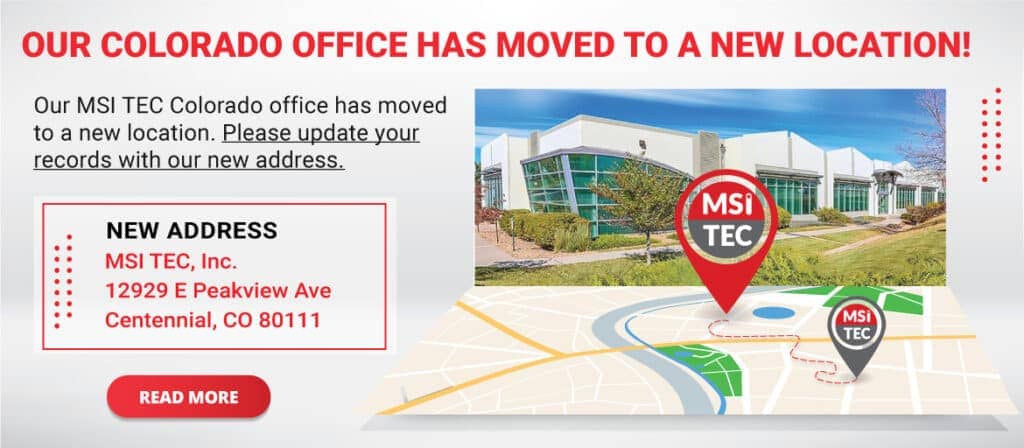 Read and understand our return policy.
Submit an RMA Request form.