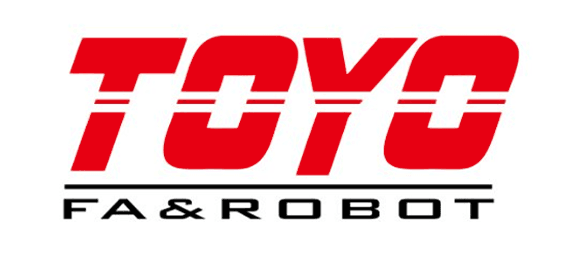 Through continuous research and development effort, Toyo is able to accommodate the automation requirements for all types of manufacturing processes. An assortment of linear servo cylinder with or without controller system and automatic guided vehicle system included, sums up to a total of thousands of product types. Accuracy positioning and speed control enables linear movement or pick-up/release operations.
Single-axis Linear Actuator without Motor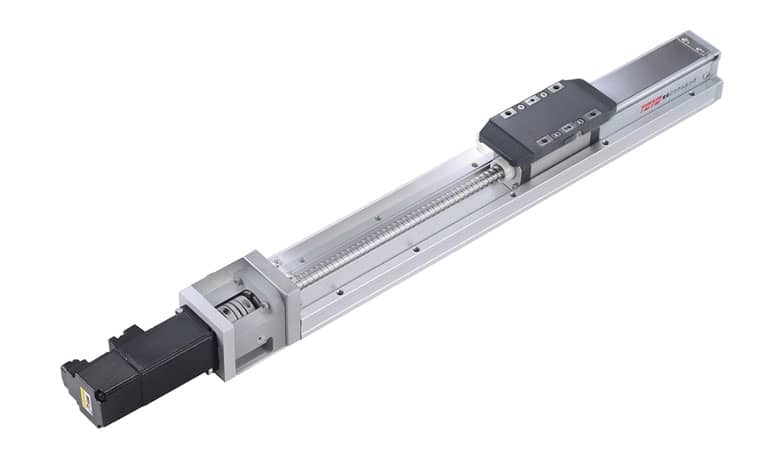 Ball Screw Type Actuator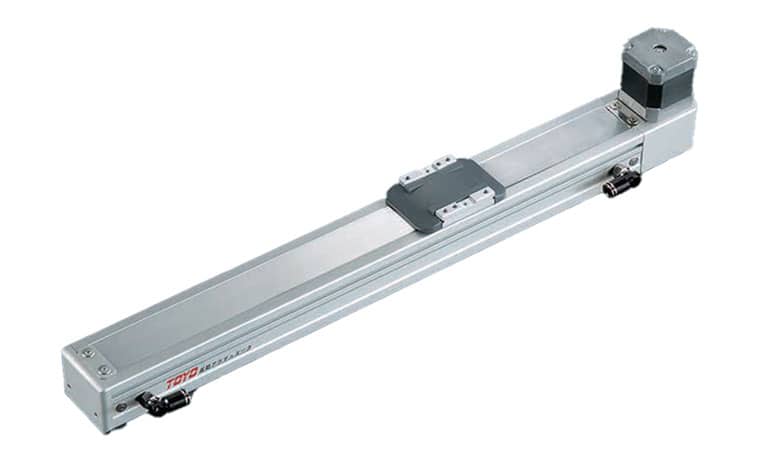 Belt Type Actuator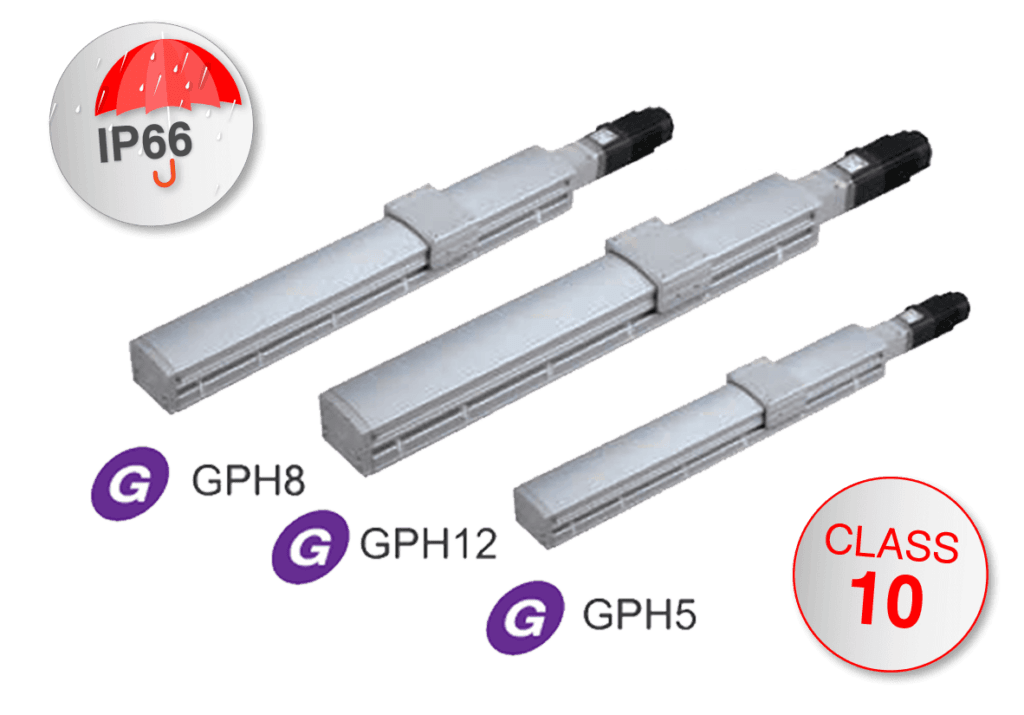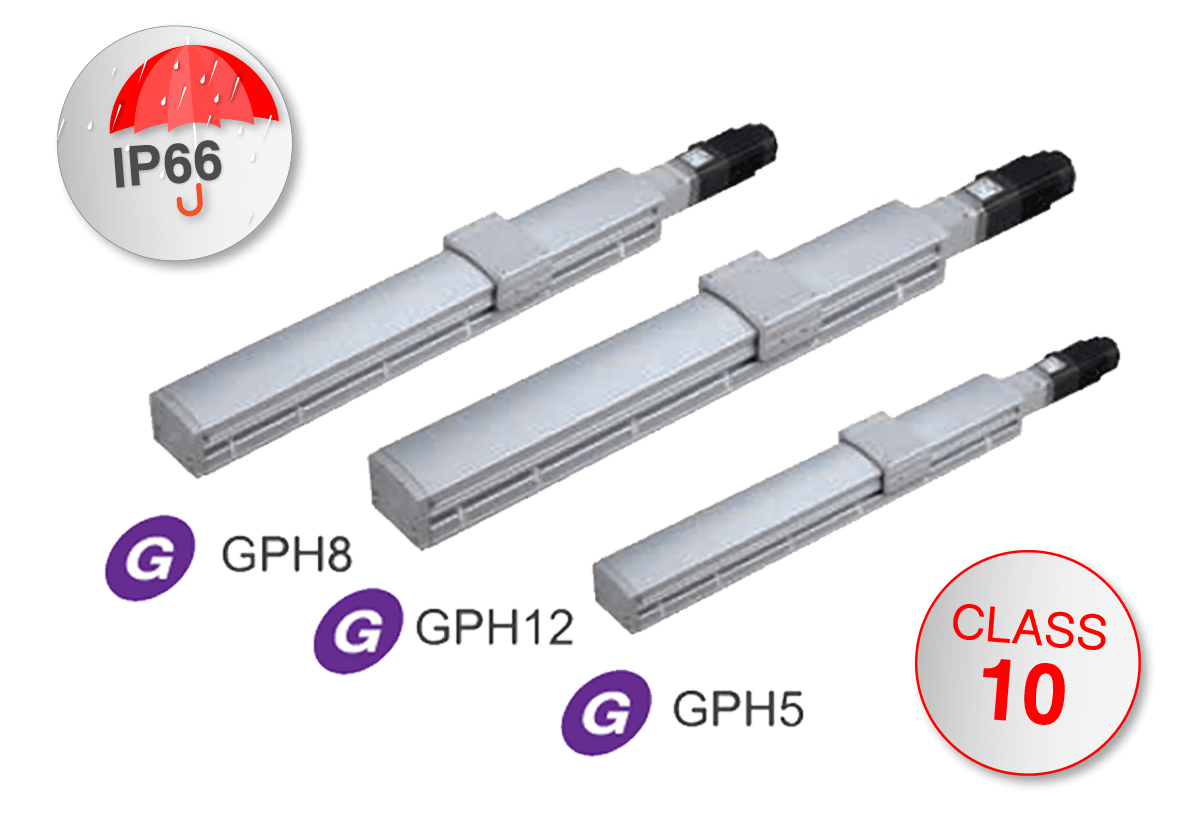 IP66 Waterproof Actuator
Toyo's GPH Series electric actuator is waterproof and meets IP66 ratings. It features a special dust proof design. Developing special structures that can be used in harsh environments filled with dust and splashing water. Can be used with commercial servo motors. The GPH series is ideal for automatic pick and place in the processing machine, which can greatly shorten the processing time.
GPH Series – Ball Screw Type
Max Payload: 95kg
Max speed: 1000mm/s
Longest stroke: 1250mm
Endurance tested
Dust-proof design
Can be used with IP66 rated servo motors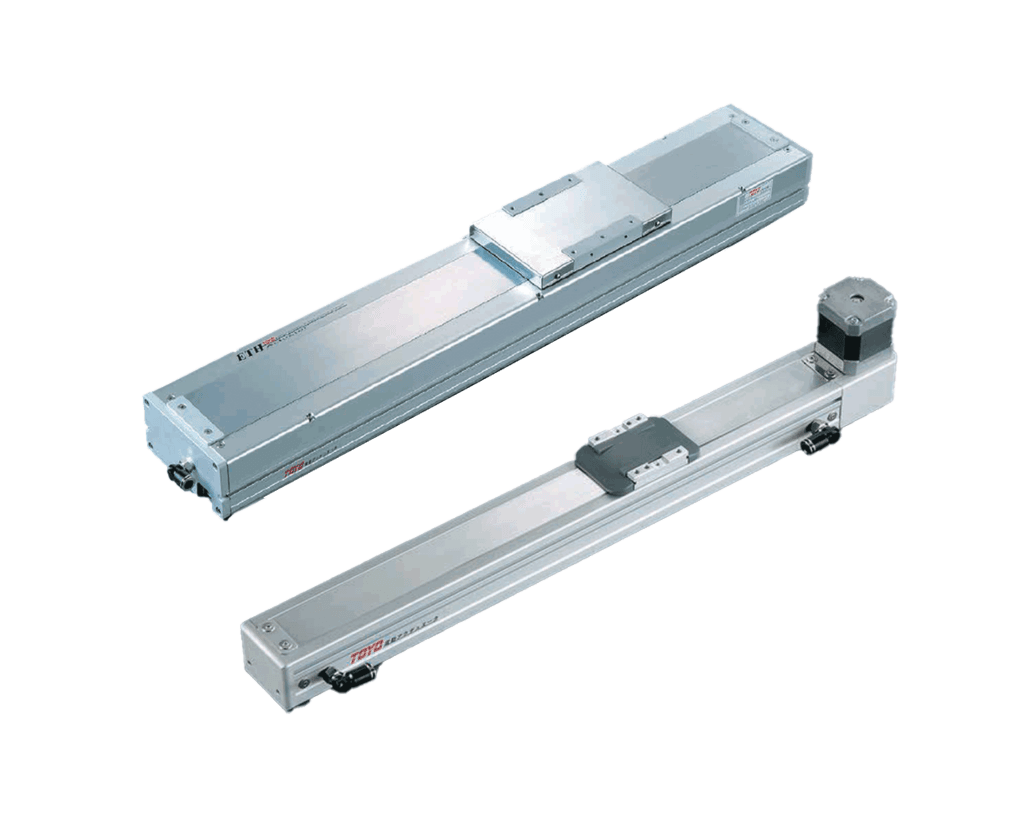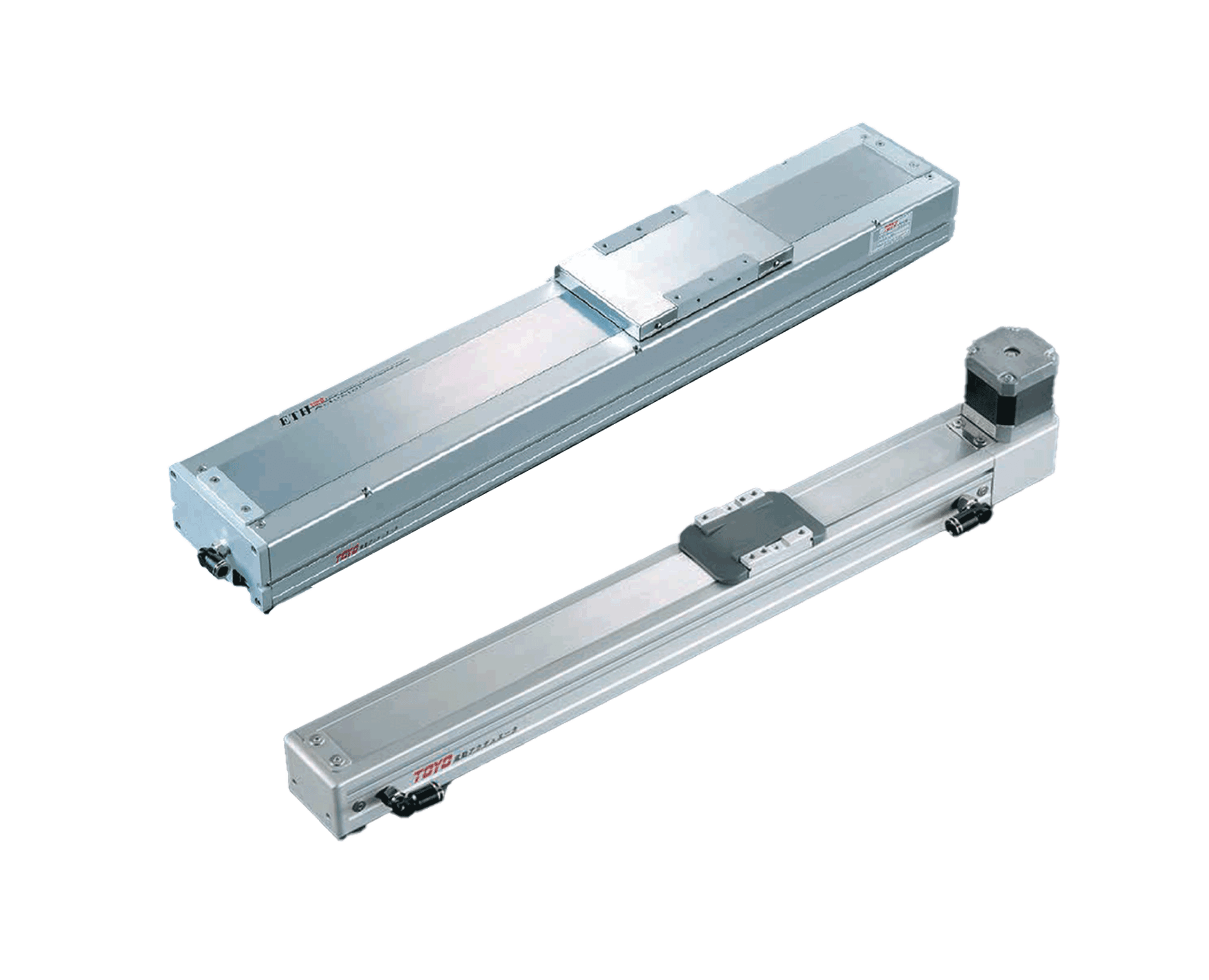 Cleanroom Actuators
Patented single grease fitting on the slide to lubricate multiple areas which can reduce maintenance overhead and time. Multiple motor installation positions provide the flexibility for machine design. Grease fitting can also be tailored to your specified orientation. The ECH series features a high rigidity mainframe and cover with one piece estruded aluminum structure for optimal rigidity and weight ratio. Customize screw specification and lead to match different payload and speed requirements.
ECH Series – Belt Type
Toyo's clean room ball screw actuators are reliable and designed for harsh conditions and  environments with high safety standards.
Max Payload (Horizontal): from 10 kg
Max Payload (Vertical): from 7 kg
Max Speed: 500 mm/sec
Repeatability: ± 0.01 (mm)
Stroke Lengths: 100-800 mm
ECB Series – Ball Screw Type
The ECB series is similar to the ECH clean room belt actuator, but features a belt drive in place of the ball screw.
Max Payload (Horizontal): from 10 kg
Max Speed: 2000 mm/sec
Stroke Lengths: 100-800 mm
Repeatability: ± 0.04 (mm)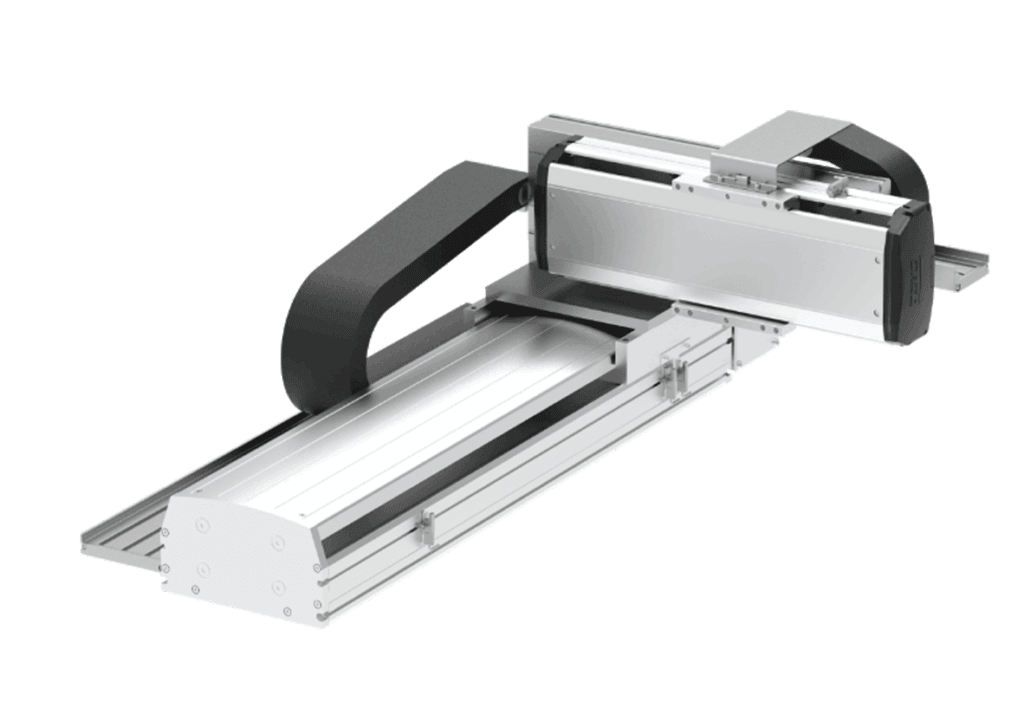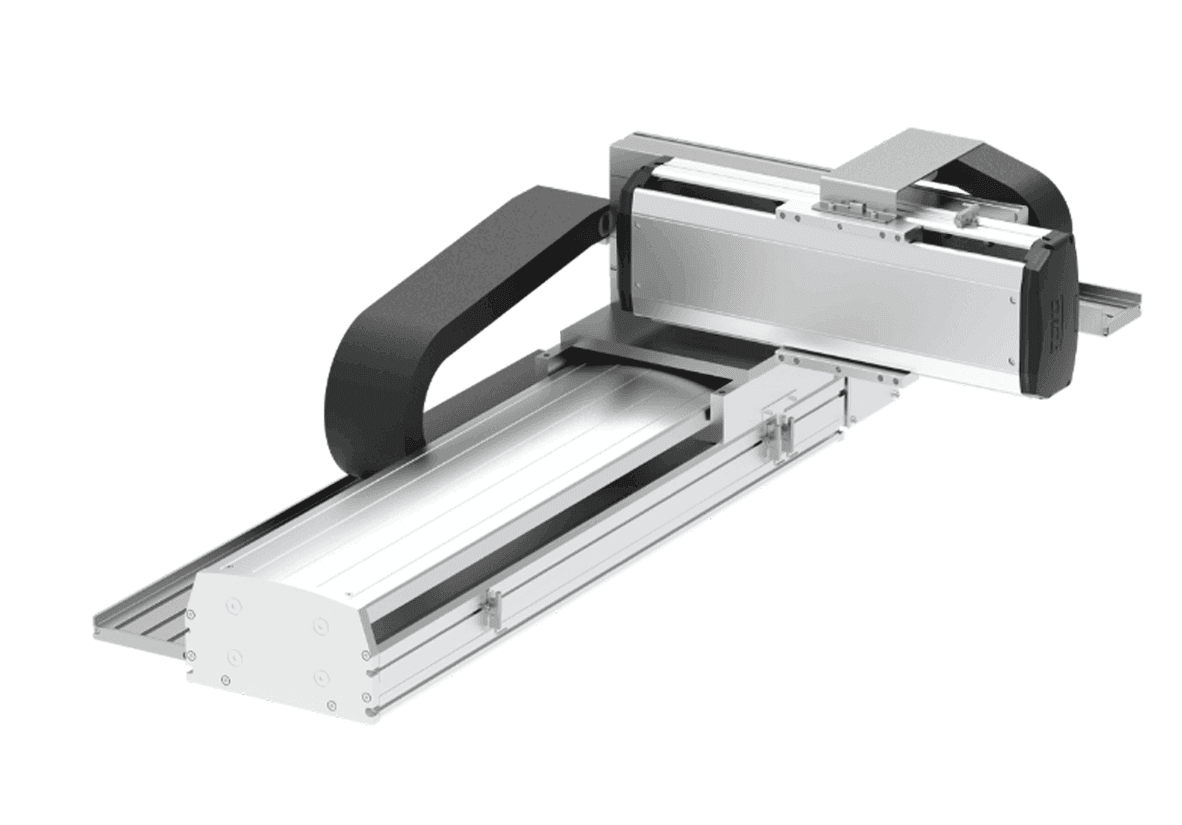 Multi-Axis Actuators (Without Motor)
Combination of 2 axes / 3 axes, greatly reduce the assembly time.
Toyo's electrically actuated grippers are ideal for small payloads and parts handling. They can be set to torque limited to ensure parts will not be damages during handling.Communication format is open flexible control Gripper software can alert you if it fails to pick up the work or if it drops the workpiece. The CHZ Grippers Lowest Cost – easily replace pneumatic grippers. CHG Grippers Ballscrew Type offers Integrated linear bearings Highest load and force performance. CHY/CHG2 Grippers with built in controller is designed for cobots.
CARTESIAN COORDINATES ROBOTS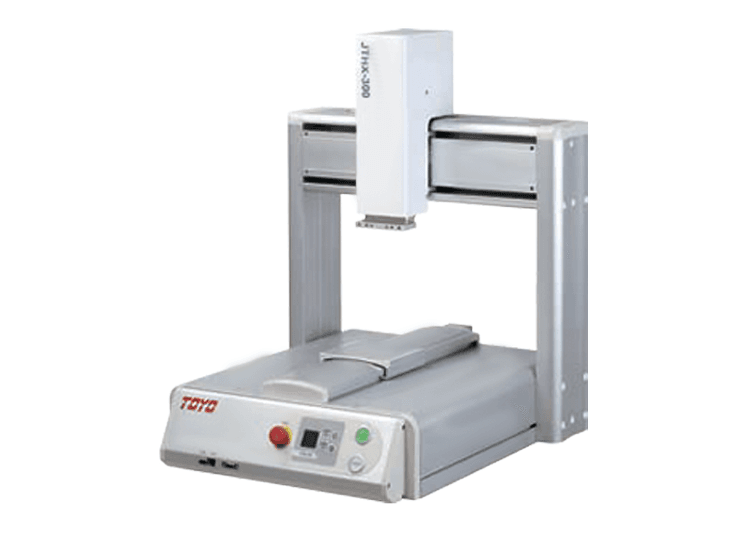 Desktop Robots
Toyo's  desktop robot series include U-shaped, cantilever, polar coordinates, cross shaped and more. They are faster, more precise, with greater structural rigidity for long-term, dependable use. And they offer increased stability for high speed tracking function.
JTH Series – Ball Screw Type
Ball Screw Type Desktop Robots with motor and controller. Available in 2-axis, 3-axis, and 4-axis.
Max. range: 500x500mm
Max. speed: 600mm/s
Z axis payload: 10Kg
Repeatability: ±0.01mm
Point location: 10000 points
Controller with build-in TSC400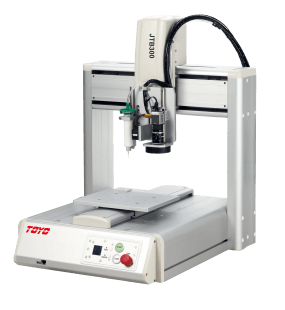 JTB Series – Belt Type
Faster, more precise, with greater structural rigidity for long-term, dependable use. New Type 500D for double X axes to increase production efficiency and increased structural rigidity – ball screw is applied in Z axis.
Max Speed up to 850 mm/s
Max Stroke: X-500mm, 7-500mm, Z-100mm
Max Payload: X:15kg, Z:7kg
Repeatability ± 0.01mm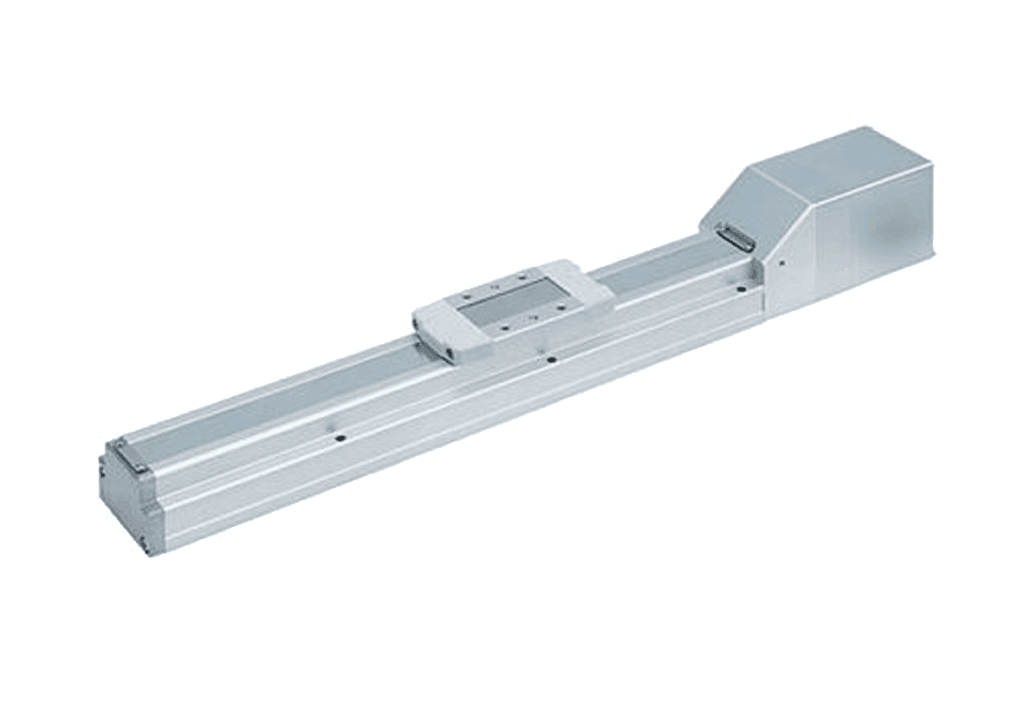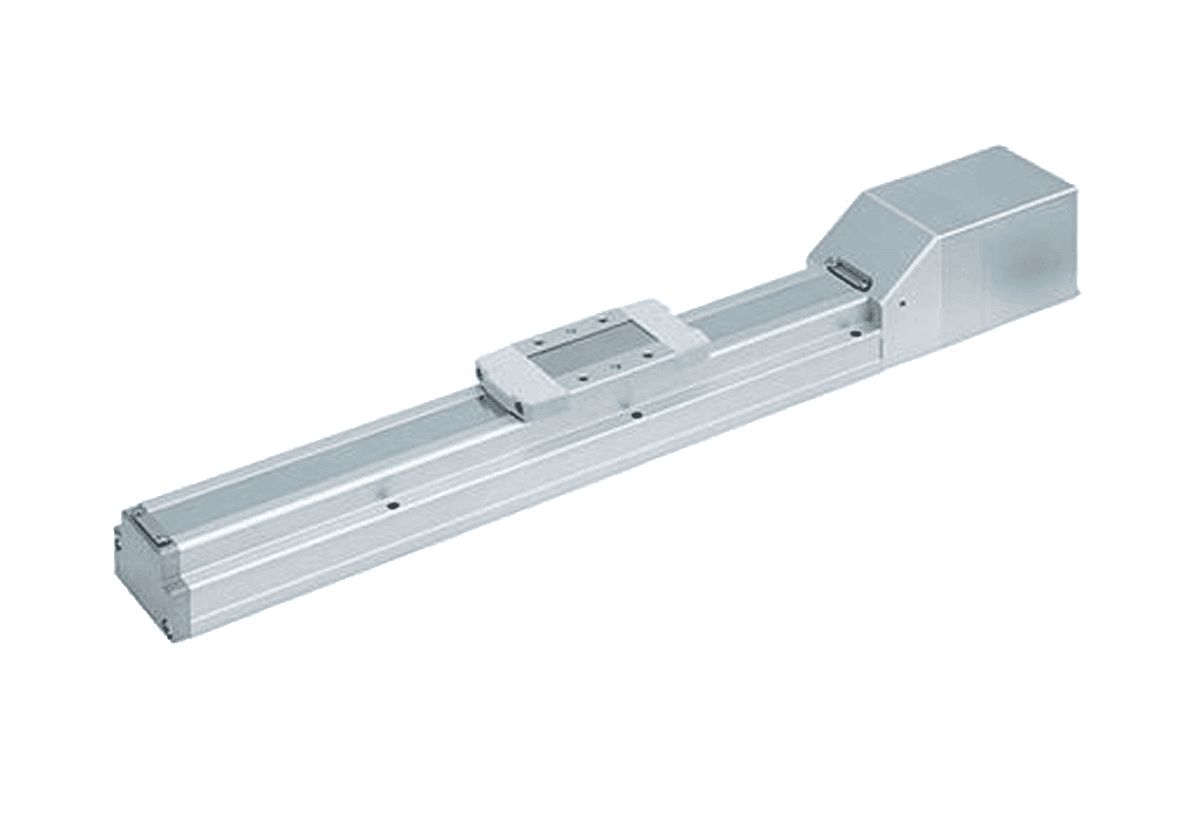 Single-Axis Robots
Toyo offers 3 highly reliable single robot series with motor and controller. The SGTH and SGTY series (ball screw type) are a build-in linear guide robot-slide type. The newly released SNT series is a rotary cylinder.
Max payload for SGTH, SGTY, SGCH, SGCY: 50 kg
Max payload for STH: 150 kg

Repeatability ±0.005mm

Fast response
No Coupler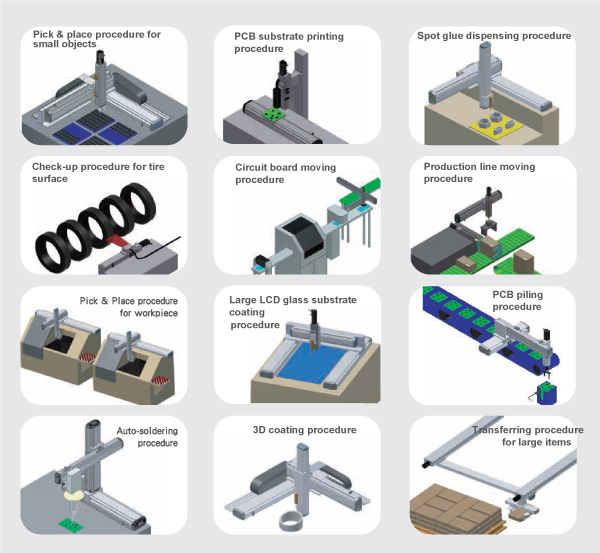 Manufacturing Process Applications
Examples of Toyo automatic robot technology application can be seen in all types of manufacturing processes that relates to people' s daily life. Including industries such as medical, food products, computer, mobile phones, automotive and aerospace. We have continuously developed and introduced modern linear drive automatic robots that aims to solve the issues of insufficient labor forces and wage increases that the global manufacturing industry is facing today. Based on your needs, we provide the best products that enriches your life.
Let us help find what you need.