MSI TEC is a Weidmuller sales and support partner with extensive experience in their industrial power, signal and data product line. Today, almost every industry from automotive manufacturing to  electricity generation and water management requires electronics and electrical connectivity. To meet this demand, Weidmuller is  continuously developing innovative, sustainable and high-quality products to meet customer's individual needs. In addition to being a Weidmuller distributor, we also offer engineered solutions and services, as well as extensive knowledge in industrial connectivity, automation and IIoT applications.
See How Weidmüller Benefits Your Business

Simple planning through software support
Use the Weidmüller Configurator to quickly and easily configure and request our components. The tool supports continuous engineering workflows, from planning with E-CAD systems through to documentation.

Electronic product data for our distribution partners
Electronic catalog in BMECat and other formats. Fast access to article data thanks to proven standards. Products of the Orange Selection are always available.

Market / Industry experience
We speak the language of our customers. With expertise and passion for various industries

Time-saving data provision
CAD 3D models in various formats and CAE data are available for download in our product catalog .
Featured Weidmuller Products
Analog signal conditioning
Weidmüller's range of analog converter and monitoring relays makes it a powerful partner in light of the increasing use of automation. Powerful isolating amplifiers Considering the increase of automation, isolating amplifiers are required which convert, isolate, monitor, protect and visualize your digital and analog signal values from industrial and process automation, e.g. temperature, pressure, level, flow volumes, weight, and speed. Our signal converters for DC standard signals, 4-20 m A and 0-10 V isolating amplifiers, switching amplifiers, frequency converters, and threshold switches are characterised by a high level of accuracy, universality and a wide assortment of variants.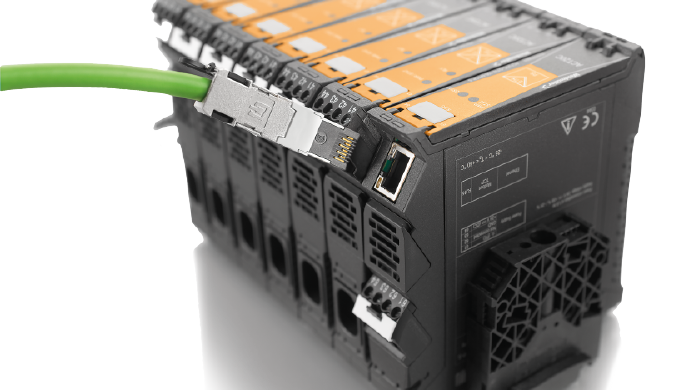 Lightning and Surge Protection
According to NFPA 79, surge protection products must ensure voltage limitation according to the insulation coordination. This requirement is met by devices of the VARITECTOR PU AC US series. They are UL listed, which includes the requirements of NFPA 79. The product series has been specially adapted to the North American market. In addition to the requirements of UL 1449 ed4, it also meets the IEC/EN 61643-11 standard and can therefore be applied worldwide.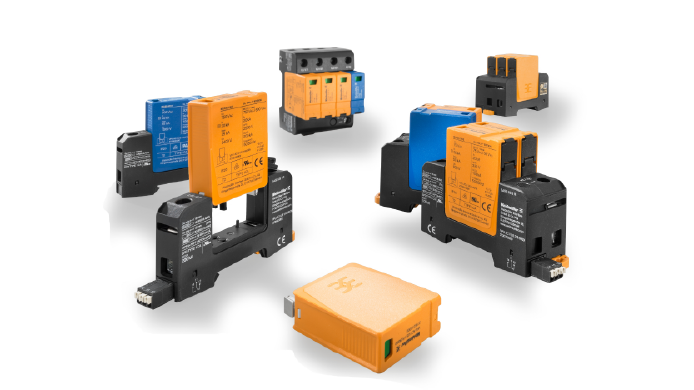 Branch Rated, Supplementary and Electronic Circuit Protection Weidmuller's DIN-rail mounted circuit breakers are available for use in applications where circuit protection must be able to distinguish between circuit overloads and short circuits. Each circuit breaker has the ability to be reset without the need to change components. All circuit breakers are available with an assortment of jumpers and marking tags.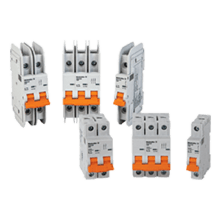 Control voltage distribution of the future
Discover how the combination of load monitoring and potential distribution saves up to 20 % time during installation and reduces the amount of space required on the terminal rail by up to 50 %.