Advanced Controllers  |  Universal  |  Programmable   |  Embedded |  Remote I/O
Advanced Controllers & I/Os

Deploy Your I/O Data to the Cloud,
Quickly and Securely
With more and more field devices being connected to the industrial IoT (Internet of Things), the need to keep all those "things" continuously connected to the Internet has put a premium on network devices that can stay connected, without needing an IT engineer to reboot the devices when they crash unexpectedly. Although data is the most important aspect of any I/O application, before the data can be used, it must be extracted from all sorts of industrial sensors and devices. This is often a cumbersome and time-consuming task, not to mention a drain on engineering resources. Moxa's ioThinx 4500 Series products are IIoT-ready modular controllers and I/Os that feature programmable language capability, cloud connectivity, high computing power for precision control, and system-wide cybersecurity. ioThinx products are designed to help your IIoT applications deploy I/O data to the cloud, quickly and securely.
Universal Controllers & I/Os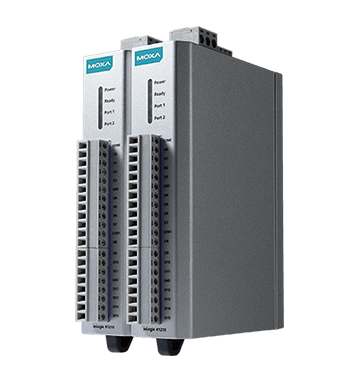 Remote I/O
Moxa's Remote I/O products are reliable I/O to industrial protocol gateways. These Remote I/O products are designed to withstand wide operating temperatures and work reliably in harsh environments. All of Moxa's Remote I/O series products are easy to configure, and make mass deployment easy to implement.
SHOP & LEARN MORE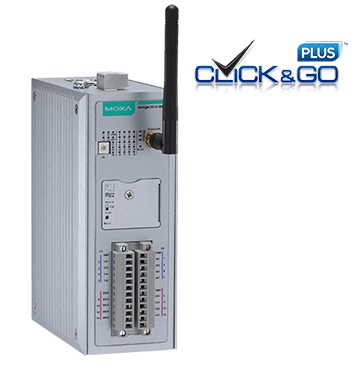 Remote I/O
Moxa's Smart Remote I/O product line resolves the conflict of remote connectivity and real-time data acquisition. These smart remote I/O products feature seamless cloud connectivity, active data updates to the cloud, and onsite Click&Go control for making your industrial IoT system smarter and more intelligent than ever.
SHOP & LEARN MORE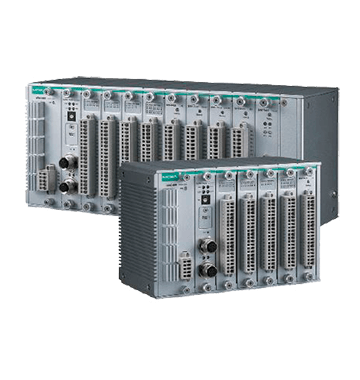 Programmable Controller
Moxa's ioPAC modular programmable controllers are designed for front-end data acquisition and monitoring applications. The programmable controllers are equipped with a powerful processor and a variety of interfaces. These rugged programmable controllers deliver high system reliability and stability in harsh environments while providing a wide range of modules for any connectivity requirements.
SHOP & LEARN MORE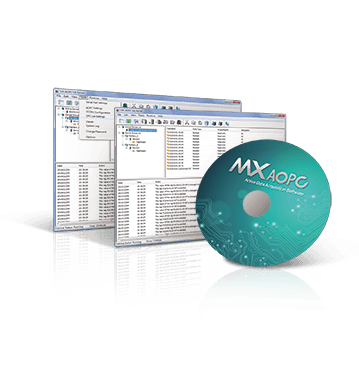 Automation Software
Moxa's free downloadable automation software package includes two software programs: OPC Server UA/DA Suite and I/O Library. By working with ioLogik remote I/O products, both solutions leverage the power of the patented "Active" communications technology from Moxa, which maximizes the efficiency of data collection from remote ioLogik I/O devices, delivering faster response, greater bandwidth savings, and remote access over the Internet.
SHOP & LEARN MORE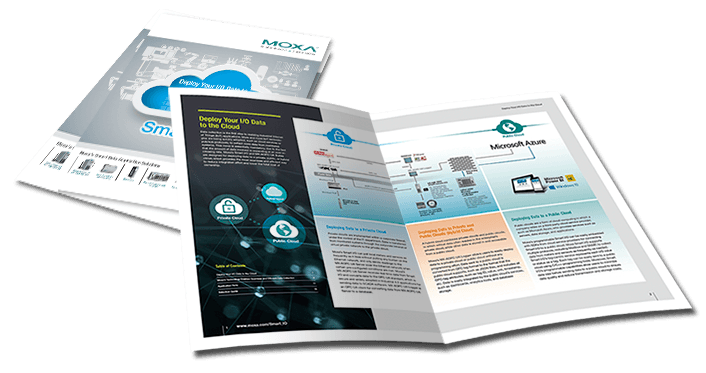 Download Smart I/O Brochure
Data collection is the first step to realizing Industrial Internet of Things (IIoT) applications. More and more IIoT technologies are being quickly adopted, such as cloud services and pub/sub protocols, with more and more data being collected from monitored systems. This move is essentially mandatory, due to the fact that the amount of data involved is expanding at an ever-increasing rate. Moxa's Smart I/O solutions are designed for deploying data to a private, public, or hybrid cloud, which provides the most seamless and efficient way to reduce integration effort and lower the total cost of ownership.
This brochure covers the following topics:
– How to deploy your data to the cloud
– How Moxa's technology enables seamless and efficient data collection
– Examples of using Smart I/O in IIoT applications
– Product selection guide
DOWNLOAD >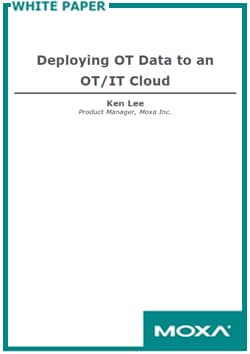 IIoT solutions are becoming mainstream for corporations looking for benefits such as production quality, cost reduction, legacy asset optimization, and even new business model opportunities. In this white paper, we discuss the importance of deploying OT data to an OT/IT cloud, and highlight how Moxa Smart I/O can help OT engineers complete such a daunting task.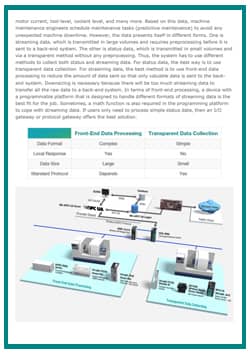 The real value of OEE comes from interpreting the losses incurred due to availability, performance, or quality. By focusing on these losses, and more importantly, by taking action to reduce these losses, your OEE score will naturally improve. For factories to enjoy optimal OEE, device connectivity is essential in order to collect precise data. Several solutions are available for factories to upgrade their production technology in order to improve the availability and performance rates of their equipment as well as their quality output.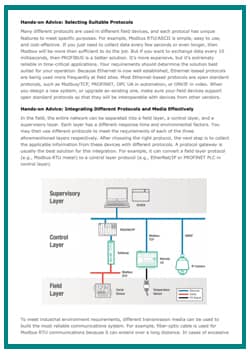 Now that it has been established that the Internet of Things is the most emerging technology, the time is ripe for businesses to get a large number of legacy device connected to the Internet to reap the benefits. Focusing on connectivity in the fleld, we have put ourselves in your shoes by investigating three scenarios—managing heterogeneous networks; configuring, deploying and troubleshooting, and maintaining devices on a large scale; handling devices that are easily damaged by extreme temperatures and other environmental interferences— to point out key factors you need to consider before you enter the Industrial IoT. Read more about these scenarios in the following white paper.