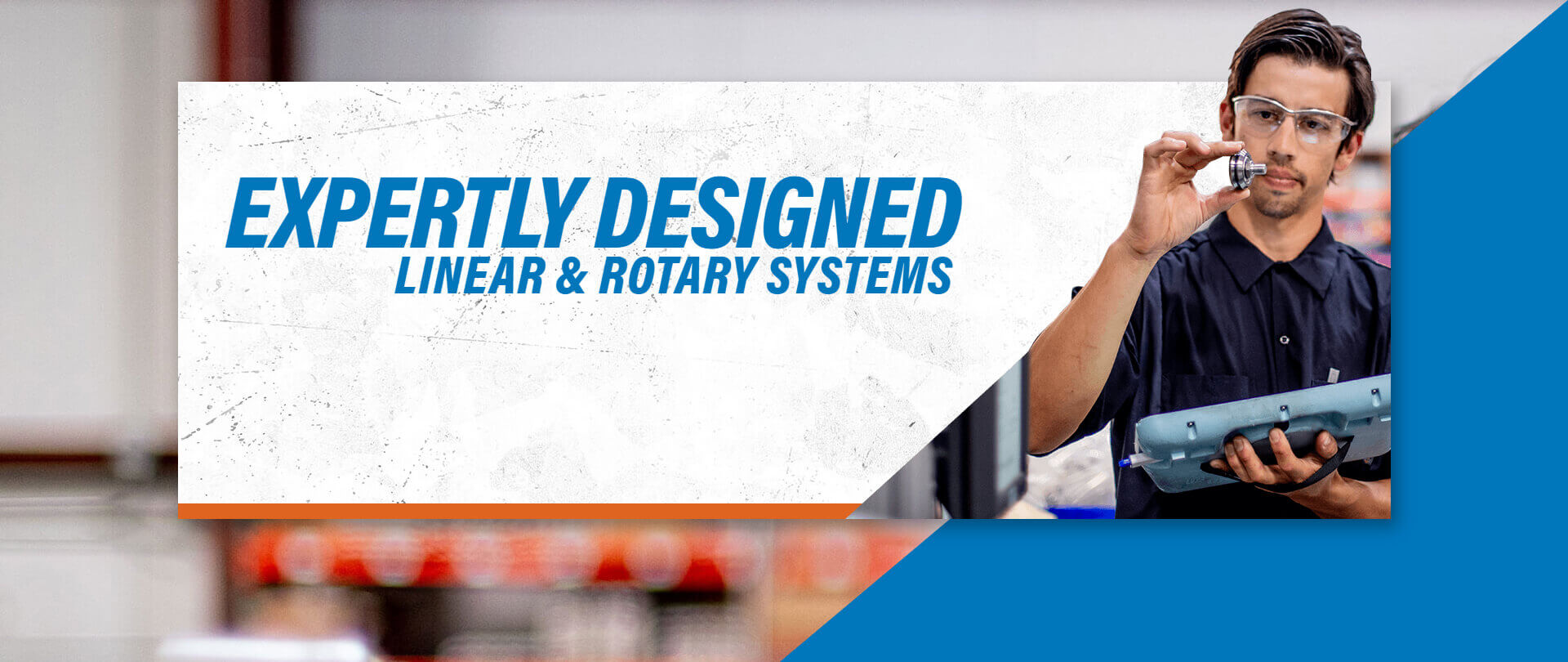 Bishop-Wisecarver
Guided motion systems and actuators
For over 70 years, Bishop-Wisecarver has delivered innovative motion solutions that thrive in harsh and extreme conditions. Their linear and rotary motion solutions, custom complex assemblies, and mechatronic solutions lead the manufacturing industry. In manufacturing, few things are as important as reliability. When you purchase from Bishop-Wisecarver, you aren't just getting a product that works; you're getting products, systems, and industry-leading expertise you can trust, especially in harsh conditions and critical environments—always exceeding our customers' reliability requirements.
Bishop-Wisecarver offers one of the widest range of guide wheel components in the world. You'll find solutions for numerous applications, such as machine designs that require incorporating a component or linear product into the machine structure. Should you have any questions, need pricing, or require product selection assistance, our engineering team is available to provide support and and customized solution development. We'll help you find the right design for your problem and provide documentation, design assumptions, and solution requirements. Learn more about Bishop-Wisecarver on their website: https://www.bwc.com/.
>>DOWNLOAD BISHOP-WISECARVER CORPORATE BROCHURE
Featured Products: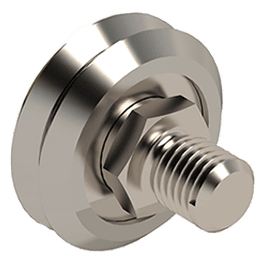 A reliable, smooth anti-friction motion solution, DualVee® is unparalleled for long, fast and extremely contaminated environments. Coming in a diverse array of sizes, materials and complete with flexible mounting options, you are free to customize your system to your exact specifications and needs. Available in carbon, stainless steel, or polymer.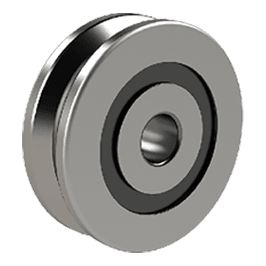 MadeWell® Radial Wheels are designed to be used in the radial direction and for linear guide wheel applications where simplified loading conditions exist and where an economical solution is a primary concern. MadeWell® Crown Rollers and are designed to eliminate problems with misalignment and binding which can occur when guide tracks are mounted in parallel.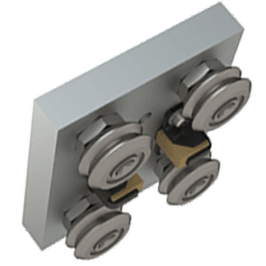 MinVee linear slides systems are composed of a compact carriage assembly and a double edged track. Stainless steel lubricator housings and felt lubrication pads are included in MinVee linear slides are to provide lubricant between the track and wheel interface.Low profile MinVee linear slides are ideal for semiconductor, laboratory, medical and packaging application.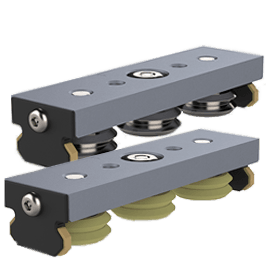 UtiliTrak® is an ideal choice for running two systems in parallel, where one slide uses DualVee® guide wheels and the other uses MadeWell® crowned rollers. Because precise parallelism is difficult to achieve, it is not uncommon for mounting surfaces to be slightly out of parallel. UtiliTrak's design compensates for mounting errors, and does not require absolute parallelism for accurate operation.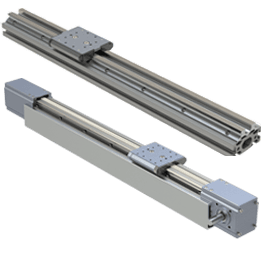 The LoPro series is an actuated linear motion system based on the DualVee guide wheel technology for smooth and quiet motion over long lengths. Actuation options include AT series belt, ANSI roller chain, lead screw, and ball screw. LoPro linear actuators are also available in a non-actuated version. They provide a tough, cost effective, low friction, low profile modular solution, built to withstand a wide range of operating environments.
Components & Accessories
DualVee®
MadeWell®
GV3
SL2
PRT2
HDS2
HDRT
MCS
Motor Mounts
Gantry Brackets
Wrenches
Manual Linear Guide Systems
DualVee®
UtiliTrak®
MinVee®
QuickTrak®
GV3
Simple Select®
SL2
HDS2
MHD
HTS
Actuated Linear Guide Systems
LoPro®
XLA™
ECO60™
SlickStick™
SteadyRail™
HDLS
HDCS
PDU2
DAPDU2
SBD
PSD
SDM
DLS
Rotary Guide Systems
PRT2
DTS2
DTS
ALR
HDRT
1-Trak
GFX
Bishop Wisecarver products are ideal for:
Download Brochures & Catalogs

Find the right Bishop-Wisecarver product to suit your needs.

Product overview and evolution brochure for components, linear guides, actuators.
Let us help find what you need.