4G LTE Solutions  |  Routers  |  Modems   |  Gateways |  Remote Access
We provide the engineering support that you need to develop robust wireless networks. Whether it's Cellular, Wi-Fi, or 5GHz Broadband Outdoor solutions for your networks, our IT Professionals can help you design it, configure it, and train your team on best practices. We have IIoT and Edge Connectivity products from industry leaders like Moxa, Ewon, Weidmuller, Microhard, Proxim Wireless, Advantech, Verizon, and more. We offer solutions that optimize network performance, strengthen cybersecurity, remote access, trouble-free mobility – and managed with easy-to-use network management tools.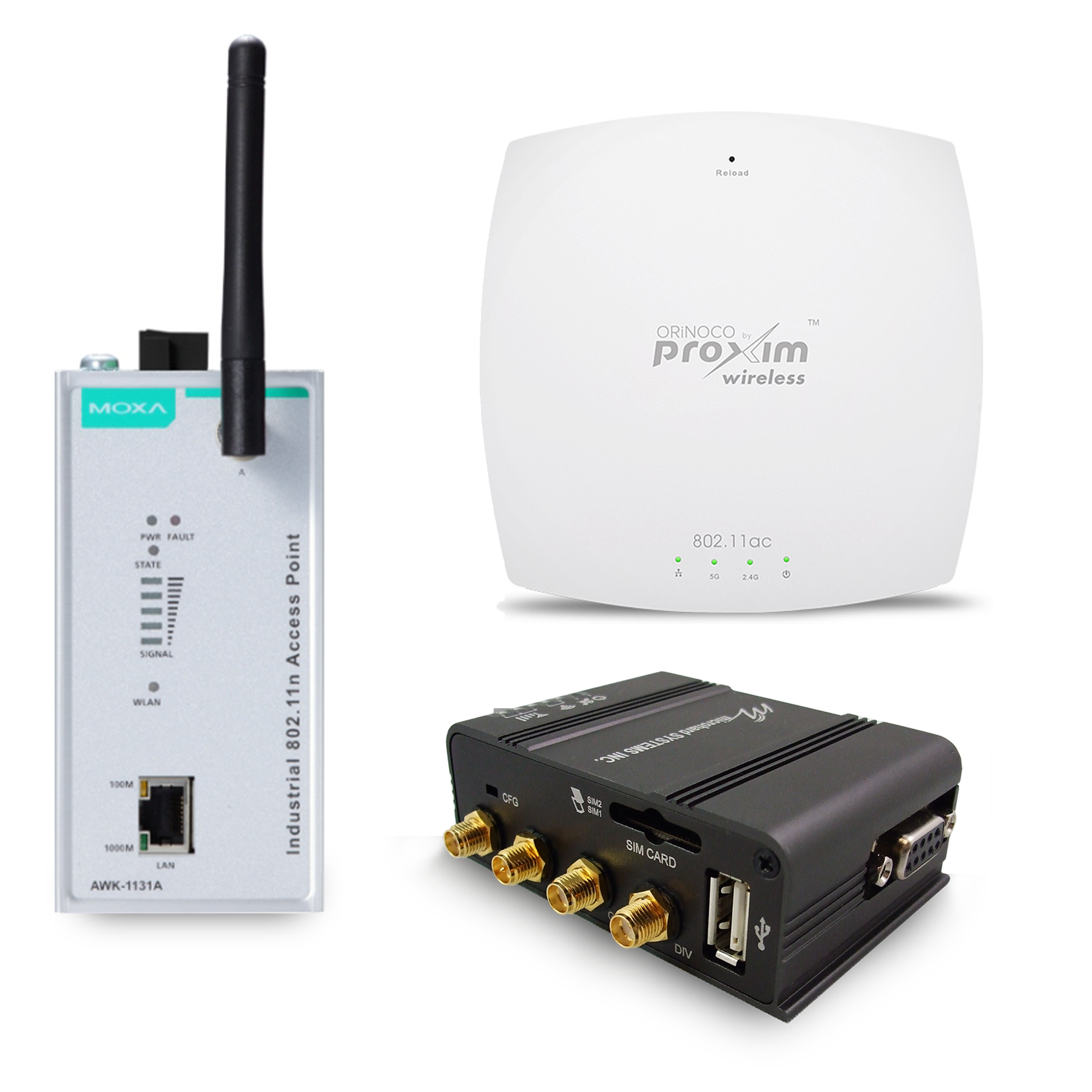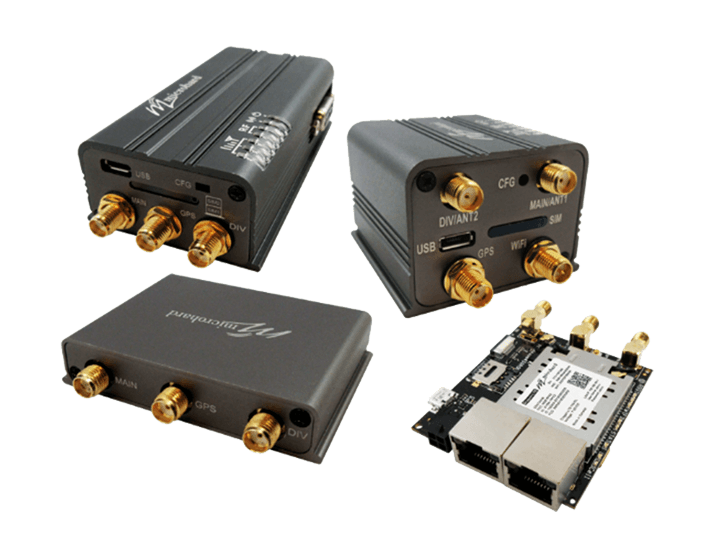 Microhard Wireless Cellular Routers & Modems
Microhard's Cube Series was engineered specifically for the small size, low cost, and low power requirements of the IoT & M2M applications that are expanding across the globe. The LTE3-CAT4NA2 provides compatibility on most North American Cellular Networks, and fast 150 Mbps CAT4 LTE connections. The Bullet-LTE-NA is a compact industrial strength router with Cat 4 LTE category support and LTE only network technology, providing up to 150 Mbps for today's data intensive applications. The BulletCAT4-GL provides Global Band Support with fallback and fast CAT4 LTE connections with speeds of up to 150 Mbps.
The CAT9 Bullet provides ultra fast CAT9 LTE operation with standalone GPS Firewall, ACL Security, and upgradable Local/Remote firmware. The BulletCAT12 offers CAT12 LTE Operation with standalone GPS, firewall with ACL security, and Gigabit Ethernet with PoE.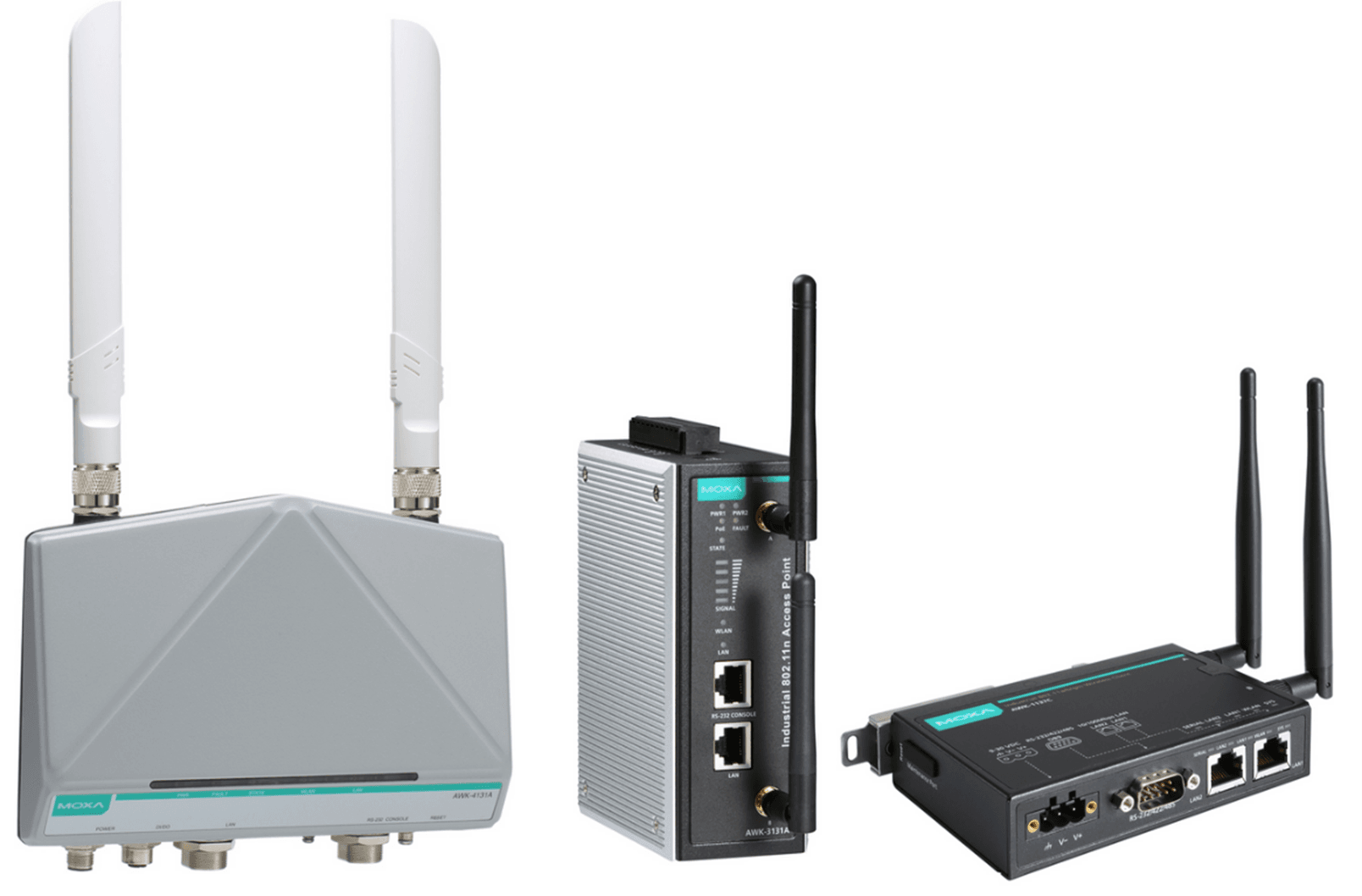 Moxa Wi-Fi Access Points and Clients
Moxa's field-proven ruggedized wireless Access Points and Clients enable hotspots for your facility to connect to. Factory floors use one Wireless Access Point to communicate to multiple Wireless Clients installed on each machine on the factory floor. OEE(Overall Equipment Efficiency) data has never been this easy to connect! Let MSI TEC help you select the right Access Point and Clients for your application.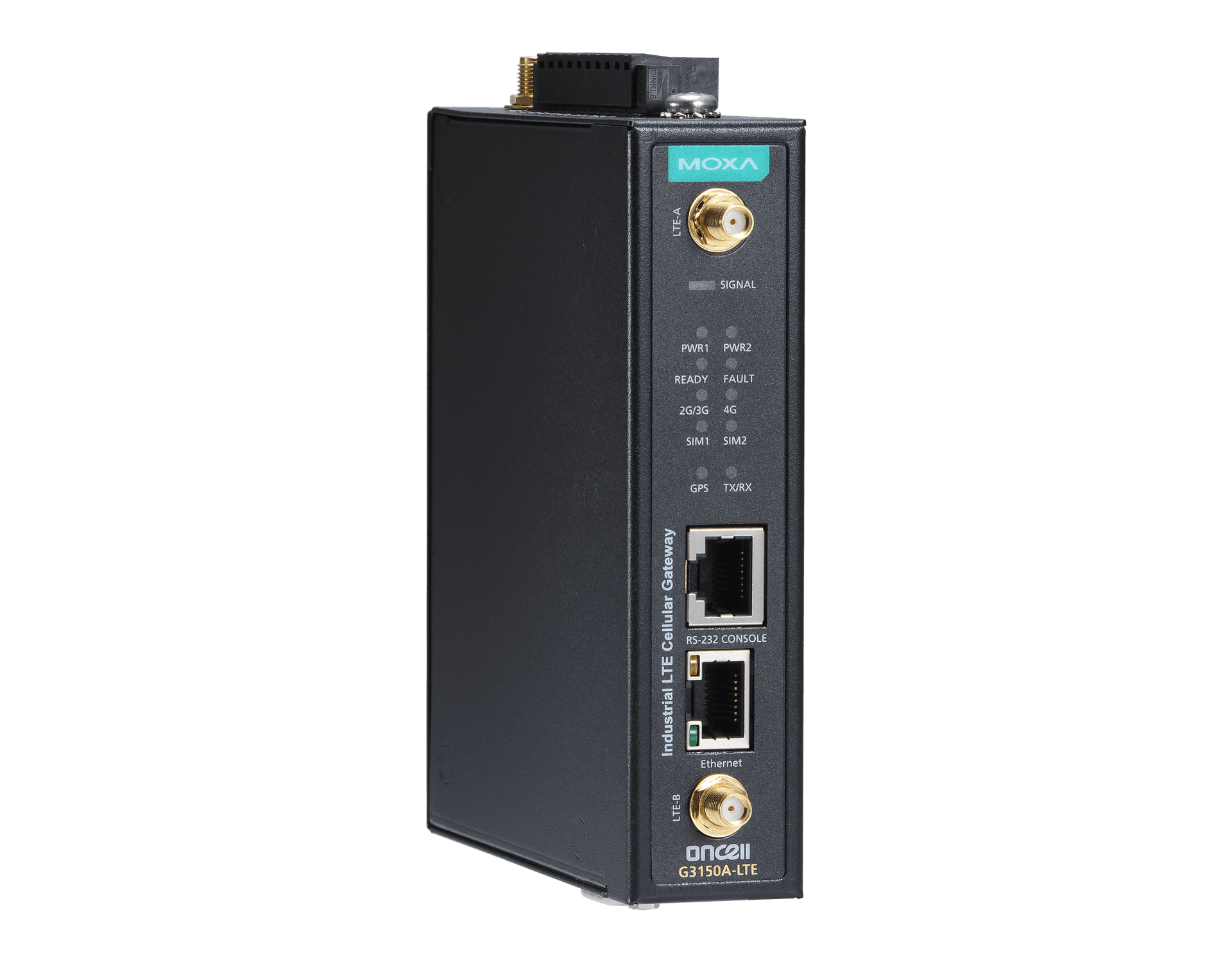 High-speed industrial-grade IP gateways are intelligent wireless
communication platforms that connect your Ethernet and serial devices
over a cellular TCP/IP network. offers connectivity to all five HSPA/UMTS frequency bands and quad GSM/GPRS/EDGE frequency bands used in Europe and the United States, allowing the most flexible global deployment on the best available network.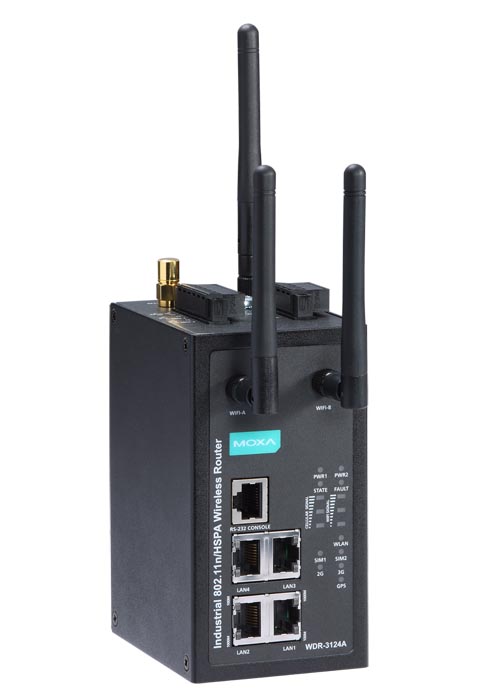 Industrial wireless router combines 802.11n and cellular technologies to provide flexible wireless network connectivity. Wireless Routers come with a built-in antenna and power isolation suitable for any harsh industrial environment. With DIN-rail mounting, wide operating temperature range models, and IP30 housing, they are convenient yet reliable solution for any industrial wireless application.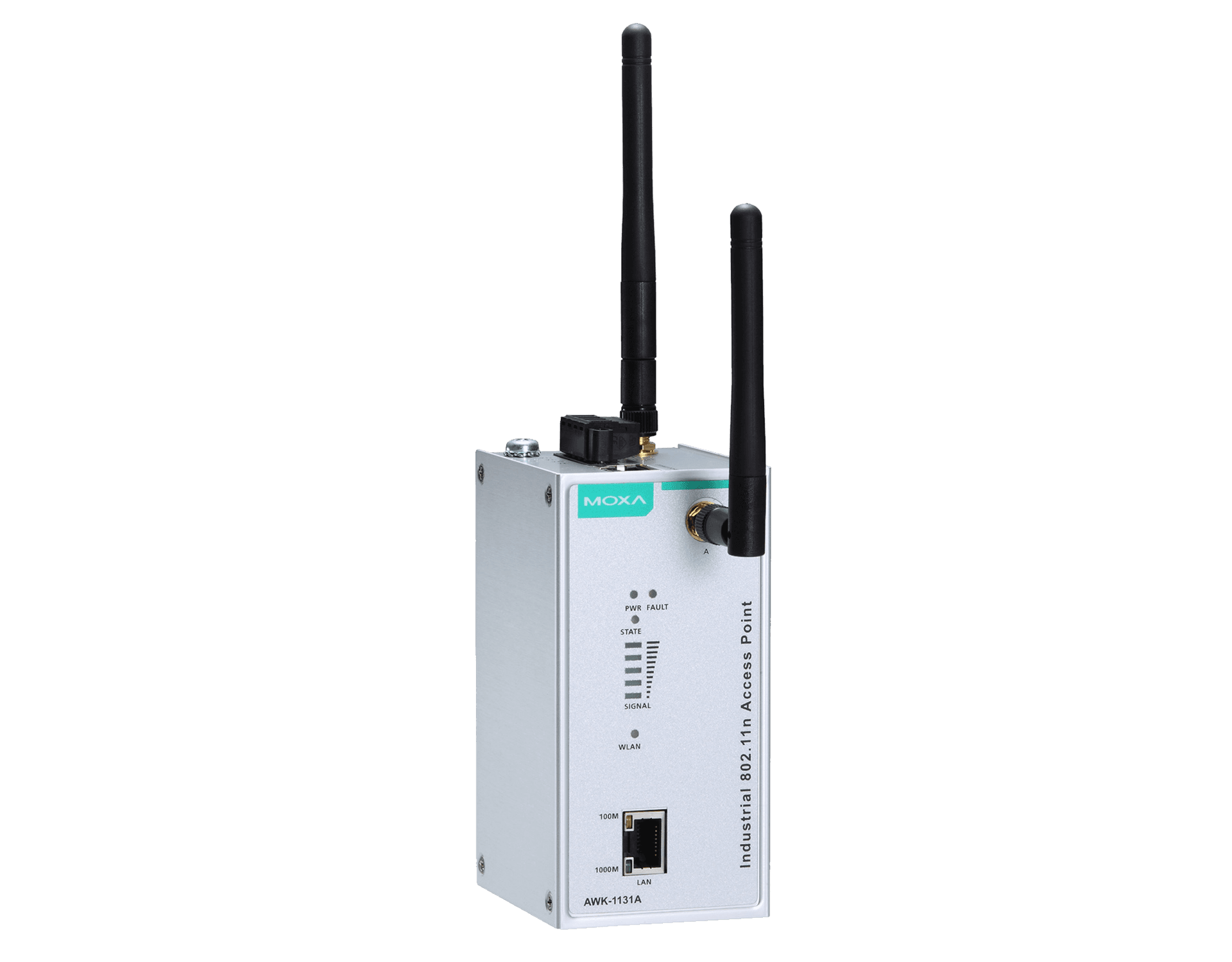 Wireless AP/Bridge/Client
Moxa's industrial IEEE 802.11n wireless AP/bridge/client products are designed to overcome the challenges of harsh industrial environments. High electromagnetic immunity protects against electromagnetic disturbances, galvanic isolation guards against voltage instability, and wide-temperature ranges and shock and vibration resistance ensure reliable operation even in difficult environments.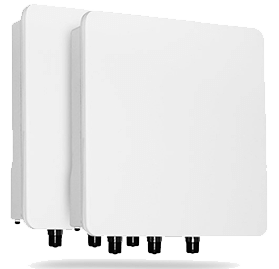 Proxim Wireless Outdoor Point-to-Point, Point-to-Multipoint, and Wireless Backhaul solutions
Proxim Wireless radios feature their proprietary WORP protocol. Wireless Outdoor Routing Protocol(WORP) is Proxim's advanced communication utilizing the license-free 5GHz spectrum to provide Point-to-Point and Point-to-Multipoint wireless network solutions. Point-to-MultiPoint radios use a single radio with a 90 degree antenna to efficiently connect Multiple Subscribers radios. Point-to-Point radios feature 2 radios in one part number. This "Link" comes preconfigured from the factor to simplify installation. Great for Intelligent Transportation Systems, Water/WasteWater, Power Generation, Oil and Gas, Mining, and the latest Proxim radios feature AES256 Encryption, perfect for Security surveillance applications.
From 25Mbps to 1.8Gbps, Proxim's end-to-end product portfolio has all of your outdoor wireless products covered. MSI Tec can help with product specification and custom-build the wireless solution that fits your exact needs.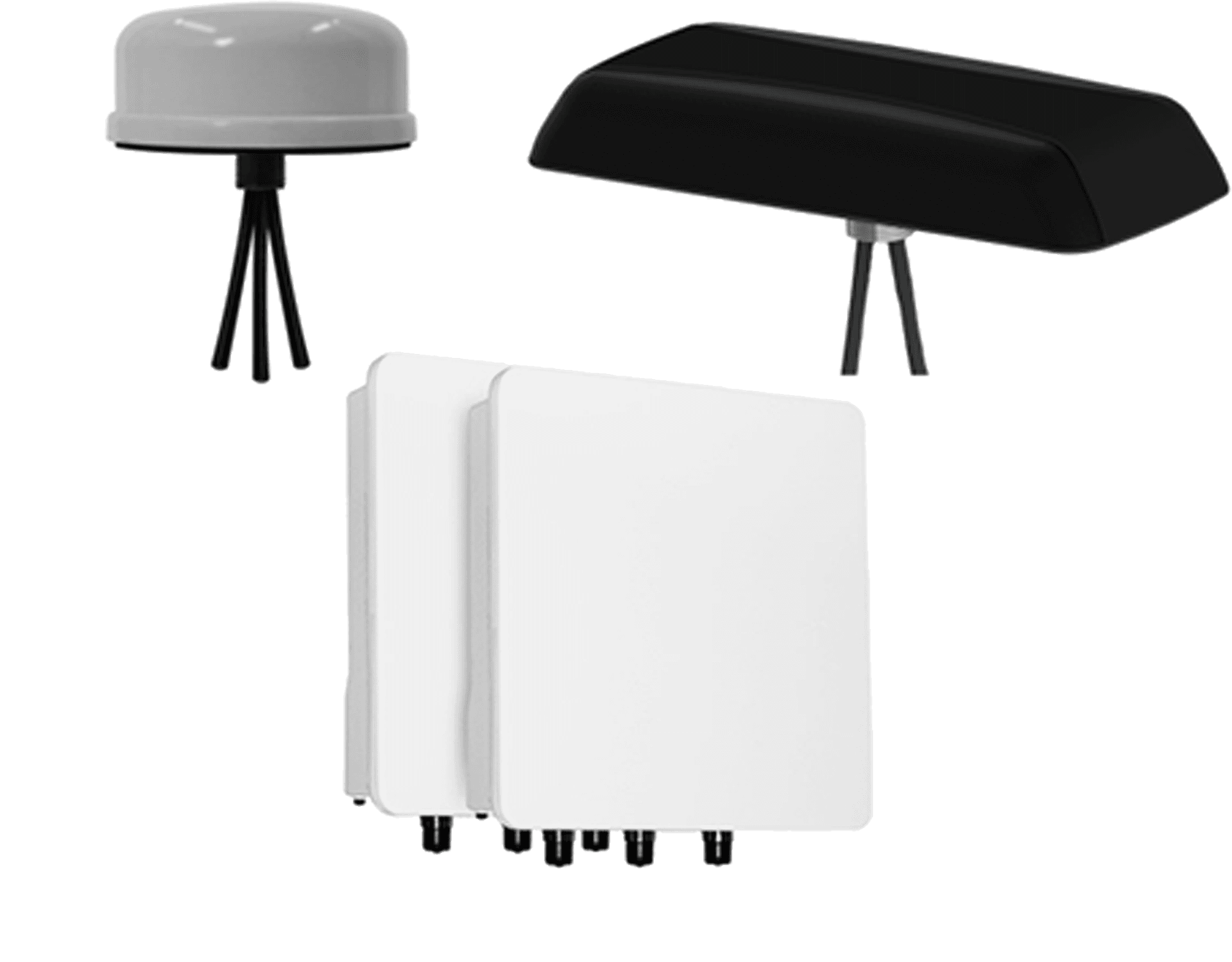 Mobile Mark Wireless Antennas and Accessories
Every radio engineer knows radio performance is dependent upon a good antenna AND installation location. Do you need Directional, Omni or integrated antennas for your radio? How many miles will your parabolic dish antennas reach? MSI TEC understands that without the right antenna, delays will occur until you can identify a poor quality antenna problem. We offer High Quality radio antennas for your Cellular, GPS, Wi-Fi and 5GHZ radios. These antennas come from trusted suppliers that understand industrial quality. Extension cables, and radio mounting are also areas often overlooked in radio designs. DIN-rail, Wall mount and Pole mount brackets are available. Let MSI TEC help you determine what is best for your application.
From 25Mbps to 1.8Gbps, Proxim's end-to-end product portfolio has all of your outdoor wireless products covered. MSI Tec can help with product specification and custom-build the wireless solution that fits your exact needs.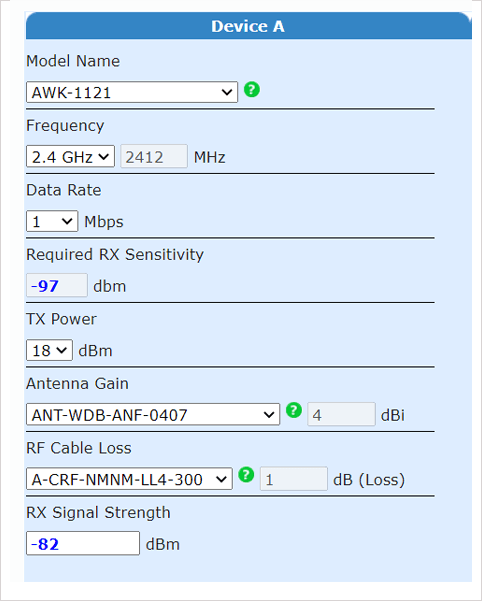 Use this calculator from Moxa to calculate link budget, free space loss, Fresnel clearance zone, and antenna down-tilt.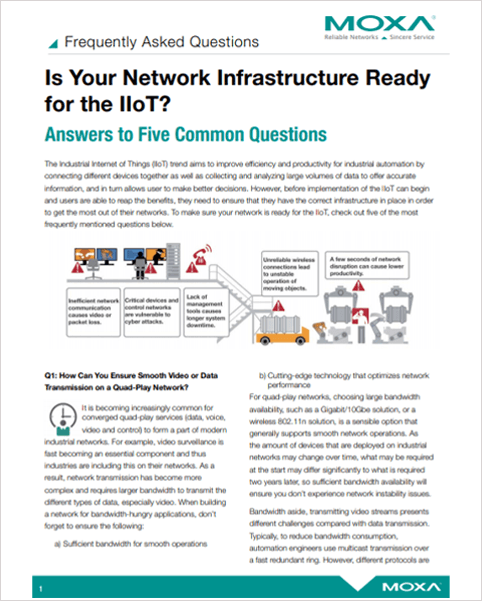 To make sure your network is ready for the IIoT, check out five of the most frequently mentioned questions.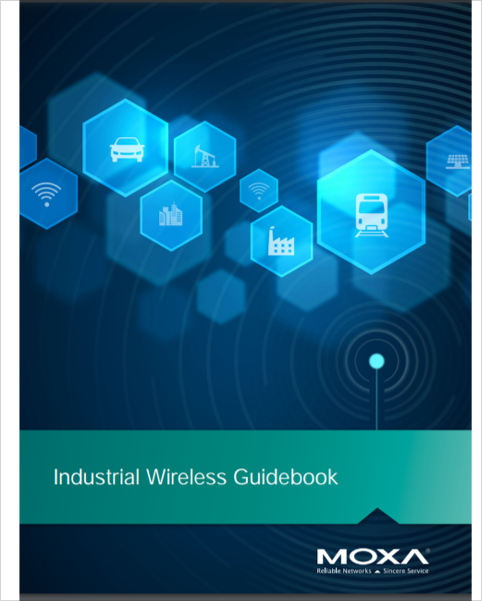 This guidebook from Moxa provides an understanding of industrial wireless technologies.
Let us help find what you need.