PLC+HMI+VFD+Servo All-in-One
Unitronics designs and manufactures quality PLCs that are easy to use, efficient and affordable. They offer a complete line of PLCs with integrated HMi, full line of VFDs, I/Os and programming software for motion control and HMI communications and have been automating processes, systems and standalone applications in 1989. They've been field proven in thousands of installations including plastics & textiles, petrochemicals, food processing, automotive, energy, environmental, water & waste water management.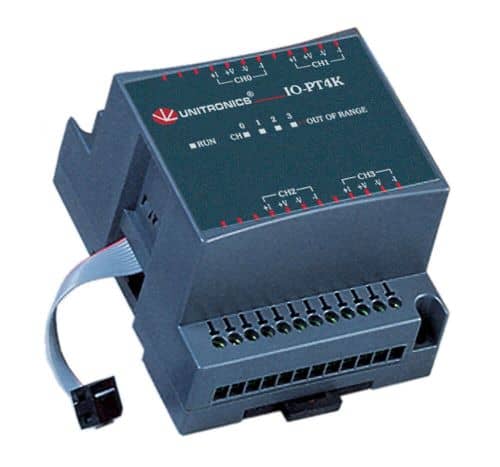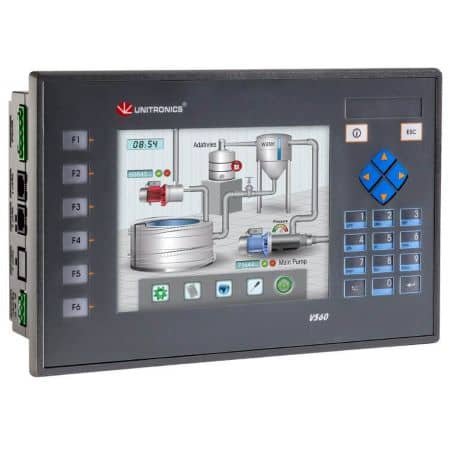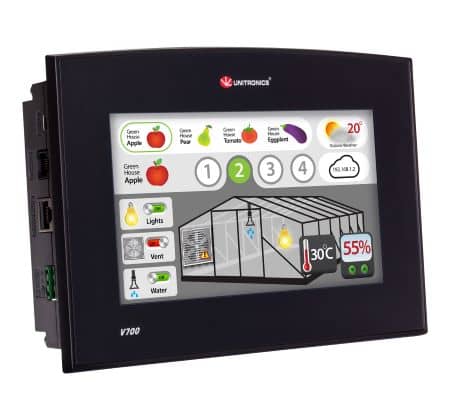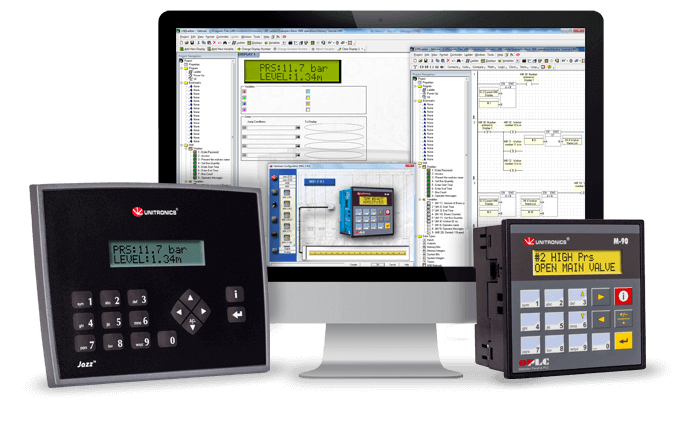 One Integrated Solution for Control & Automation
Building new machines for today's factories requires sophisticated control and automation that can be delivered through multiple solutions and components like a PLC, HMI, I/Os, AC Servo systems and VFDs. Since components must be integrated, selecting the right combination is crucial.
Unitronics offers one integrated solution that includes  PLC + HMI + I/O + Servo + VFD + related components. All programming and troubleshooting can be done at once in an All-in-One software environment. You benefit from a shorter learning curve, simplified workflow and easy integration.
PLCs (Programmable Logic Controllers)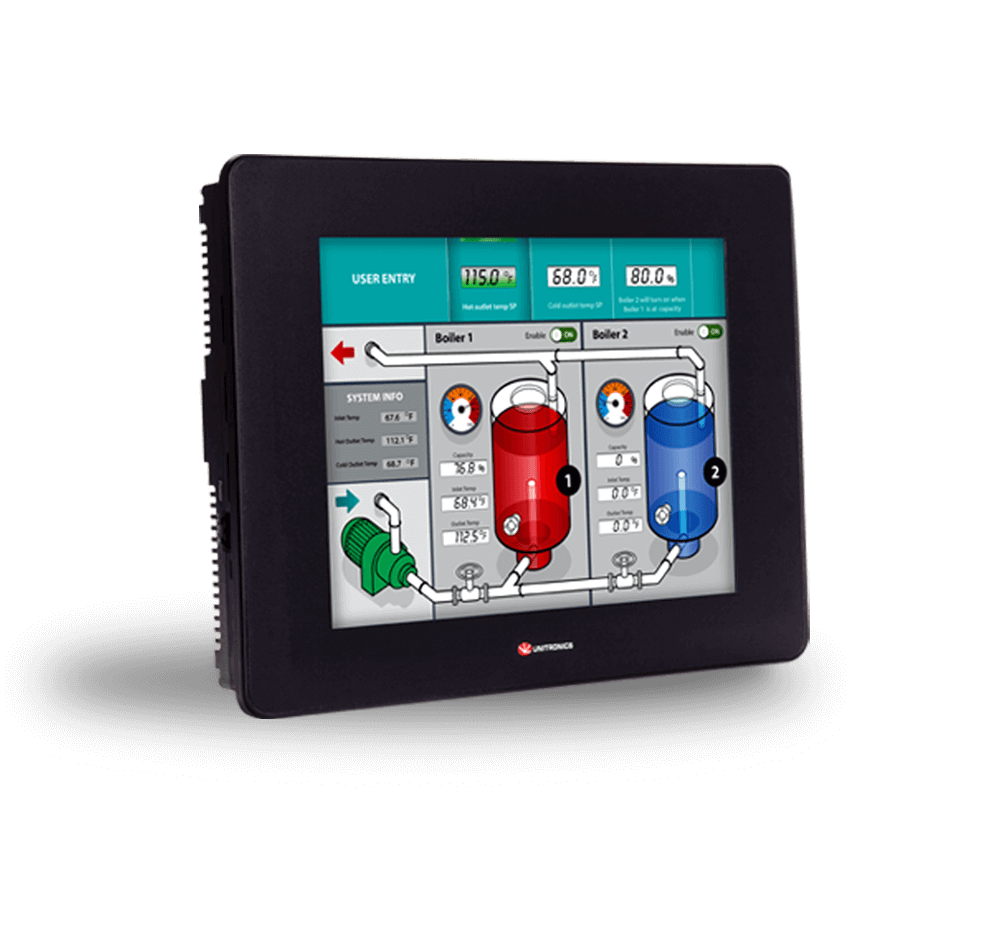 UniStream Series
For High-End Machines & Automation Projects. Powerful programmable controllers with incredible HMI features and the most efficient programming software you have ever used. Available in three All-in-One series: UniStream Modular, UniStream Built-in and UniStream Cloud.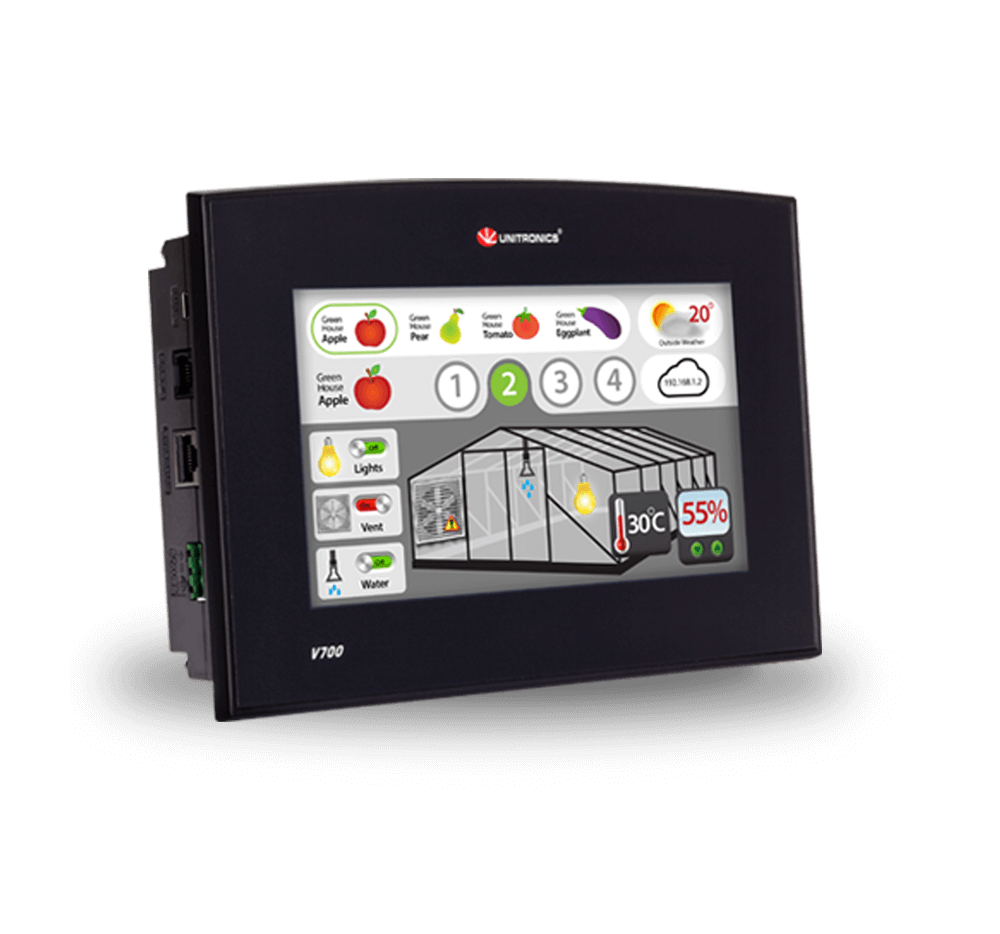 Vision Series
For Advanced Machines & Automation Projects. Award-winning series of PLCs + HMIs ranging from palm-sized controllers with onboard I/O to large-screen controllers with snap-in I/O. The hard-working Vision series is reliable, versatile, field-hardened – a cost-effective All-in-One controller.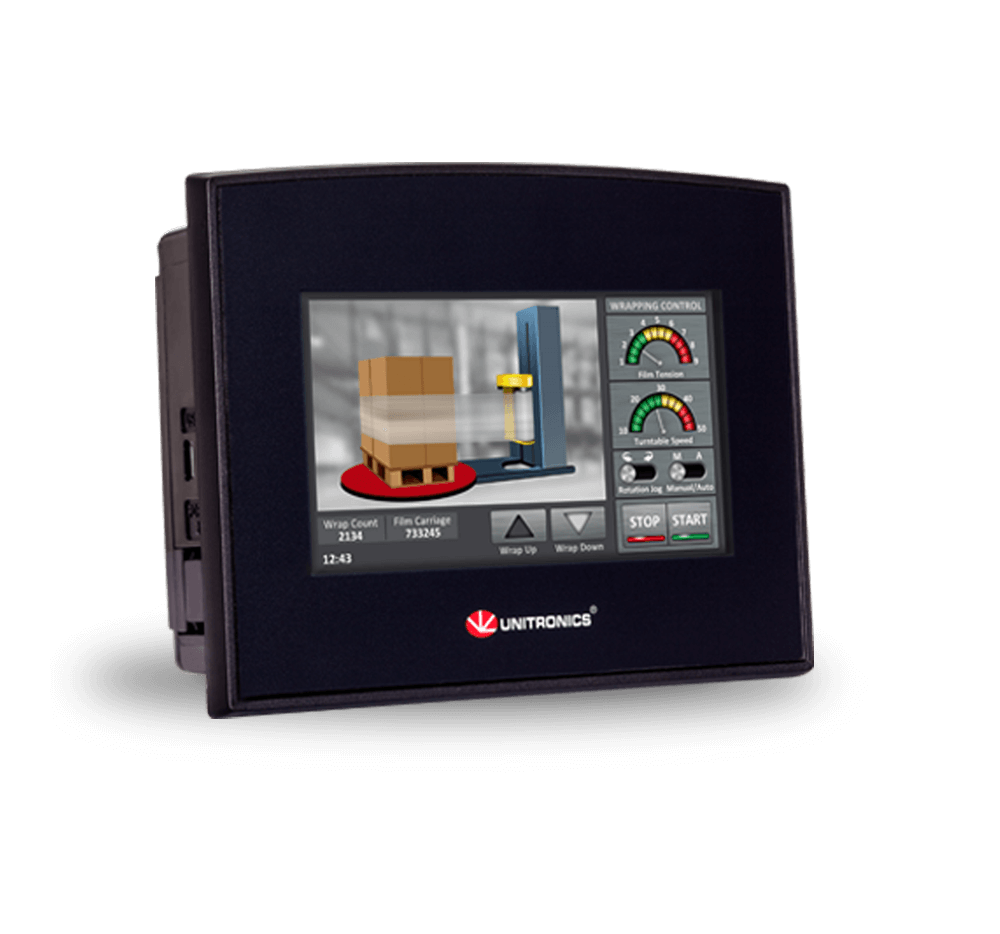 Samba Series
For small machines. Boost the price/profit ratio with award-winning Samba—a perfect fit for any small machine or simple project that requires a true PLC controller and a high resolution HMI color touchscreen. Upgrade your low-end projects with an elegant HMI screen, without sacrificing PLC functionality.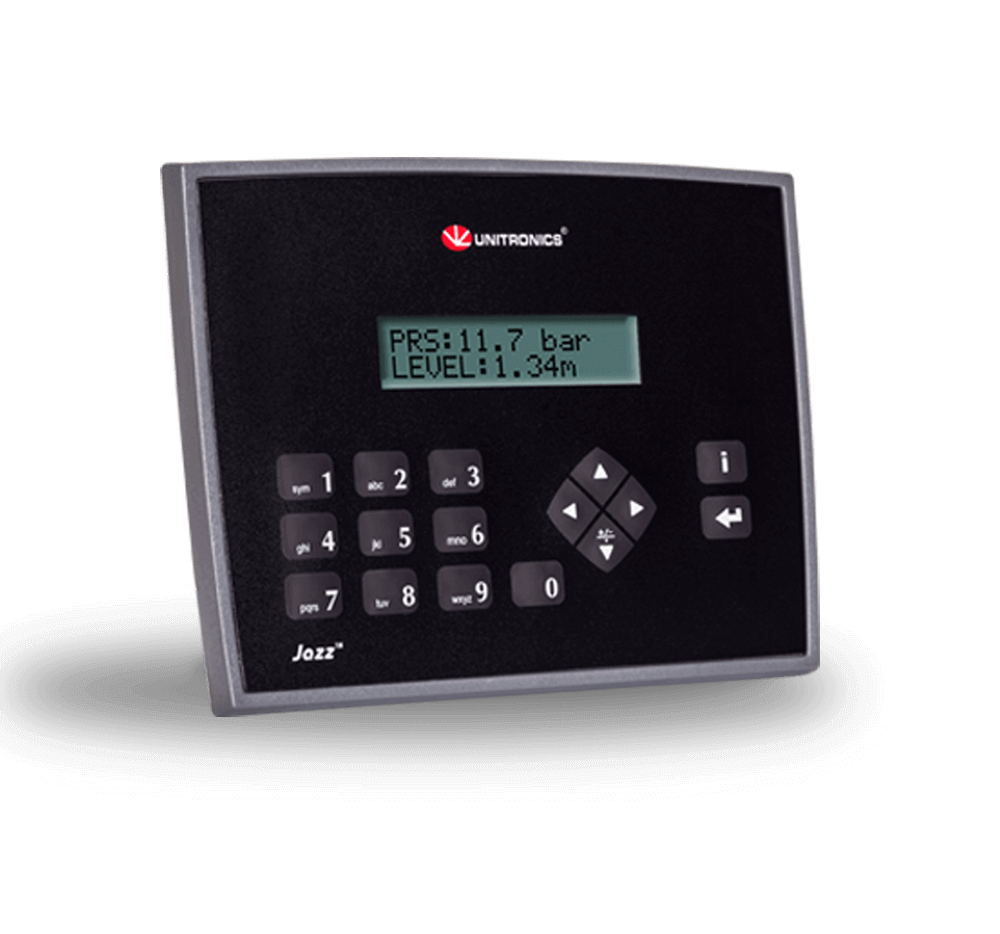 Jazz & M91 series
For simple PLC control. Text-only HMI + keypad. Jazz & M91 are full-function PLCs with onboard I/Os and a built-in textual HMI panel, specifically designed to control small machines and simple-to-medium automation tasks. Compact, economical–low-budget control without compromising on features.
#1 in Customer Satisfaction