Managed Switches  |  Unmanaged Switches  |  Layer 2   |  PoE Switches
MSI TEC provides a wide range of industrial Ethernet switches from world-class manufacturers like Moxa, Advantech, Weidmuller, and Axiomtek. Each product line offers industrial-grade reliability, with options for network redundancy, strengthened security, easy management, and competitive price-to-performance ratios. Our comprehensive portfolio includes unmanaged switches, managed switches, PoE switches, rackmount switches, Layer 3 Switches, and EN 50155 switches designed for use in the rail industry.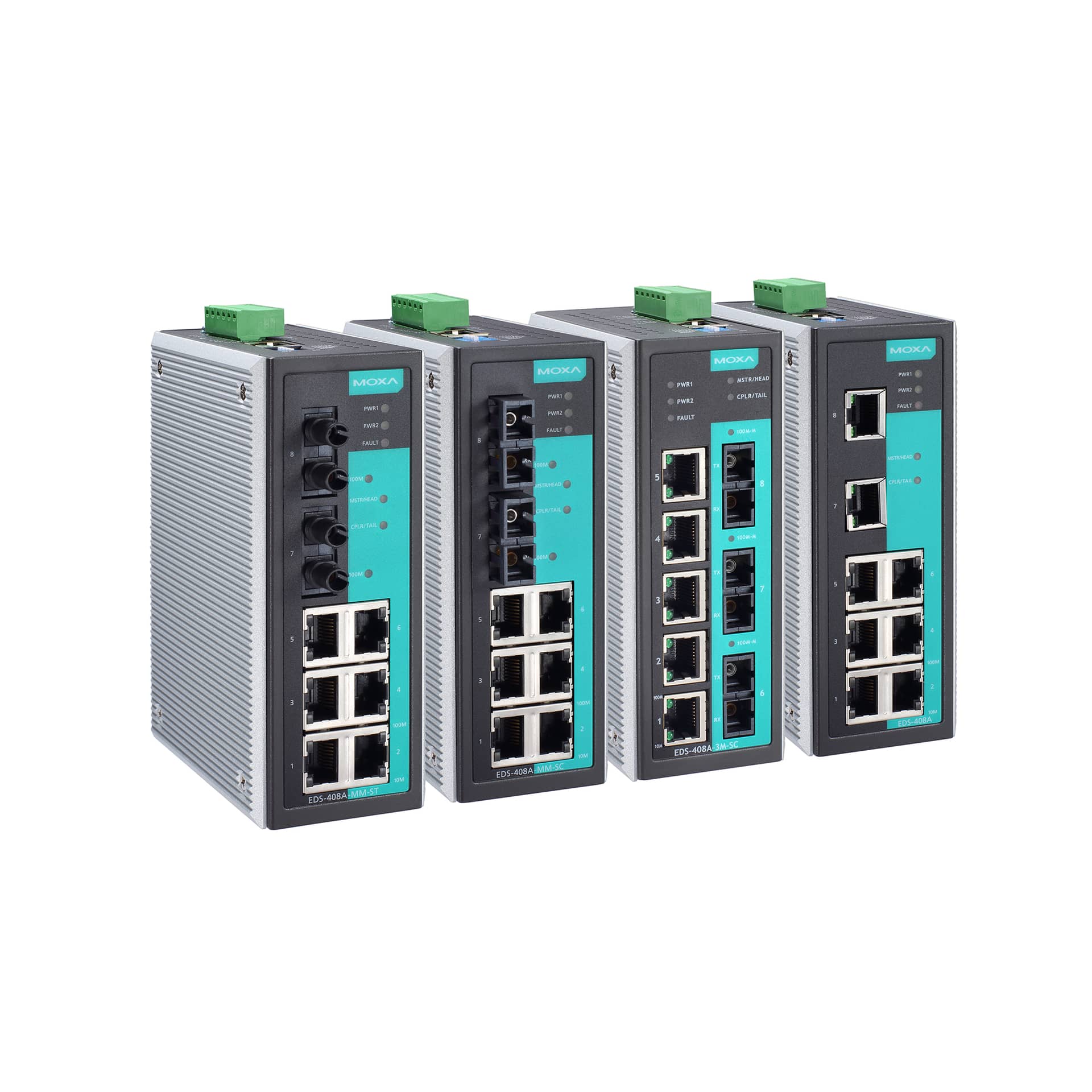 Managed Ethernet Switches
Managed switches provide advanced control features for data distribution and bandwidth management that allow you to take control of communications over an Ethernet network. Configuration is either web-based using a simple and intuitive user interface or via a serial console. Many control networks have specific needs such as deterministic or real time communications and managed switches provide built-in protocols and software tools that can increase determinism, and provide optimized constant and consistent data flow. You get features like Quality of Service (QoS), virtual LANs (VLAN), redundancy, and port mirroring which give complete control over the network traffic.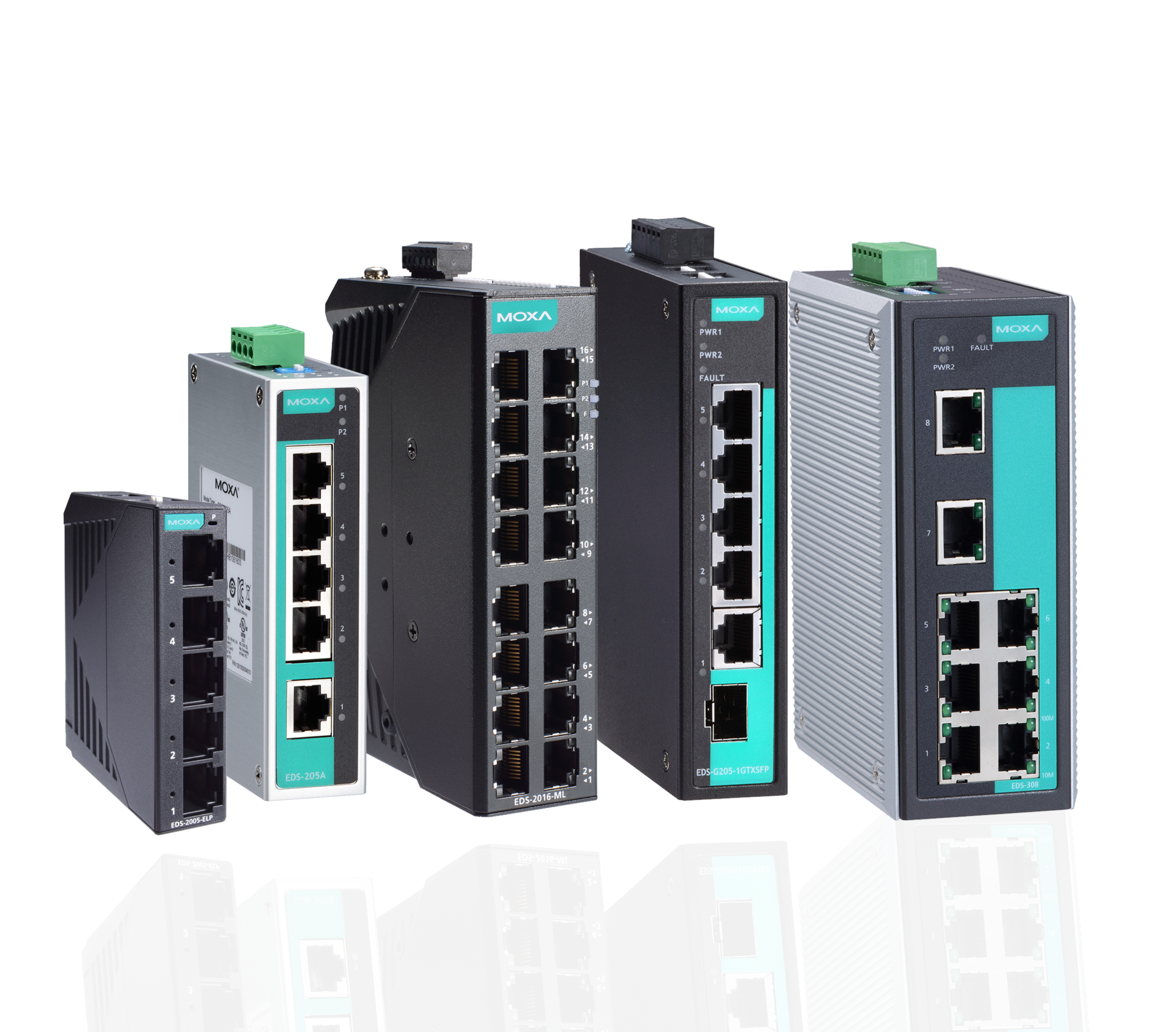 Unmanaged Ethernet Switches​
Backbone of Network Connectivity
Unmanaged Ethernet switches are one of the most basic network switching devices. They utilize MAC tables to learn who is connected to them and switch ethernet frames accordingly. They offer a multitude of port configuration options between number of ports, copper or fiber ports, with 10/100 or GB speeds. Fiber ports can be selected as fixed optics or optics with SFP fiber ports.
The unmanaged switch requires no configuring, and therefore is extremely easy to deploy, just plug and play! Unmanaged is simple, but comes with auto-speed negotiation, auto-cross detection, and flow-control to ensure backwards compatibility to legacy networks. Upon device startup, it's IP address is given by the network gateway via DHCP and the network switching is performed via first in, first out.
Industrial grade operating temperatures, dual-redundant power inputs, and vibration resistance are standard with our products.
MSI TEC offers a large portfolio of industrial unmanaged switches from manufacturer partners Moxa, Advantech and Weidmuller that are specifically designed for industrial Ethernet infrastructure. All of these unmanaged Ethernet switches uphold the stringent standards that are required for the harsh conditions in industrial environments.
Our engineers can help you select the right switch for your application. You can also purchase online at the MSI TEC e-commerce store.
Benefits of Unmanaged Ethernet Switches:
Because they don't need to be configured, they are very flexible.
Reduce overall traffic on a LAN (Local Area Network)
Improve connection speeds
Reduce errors.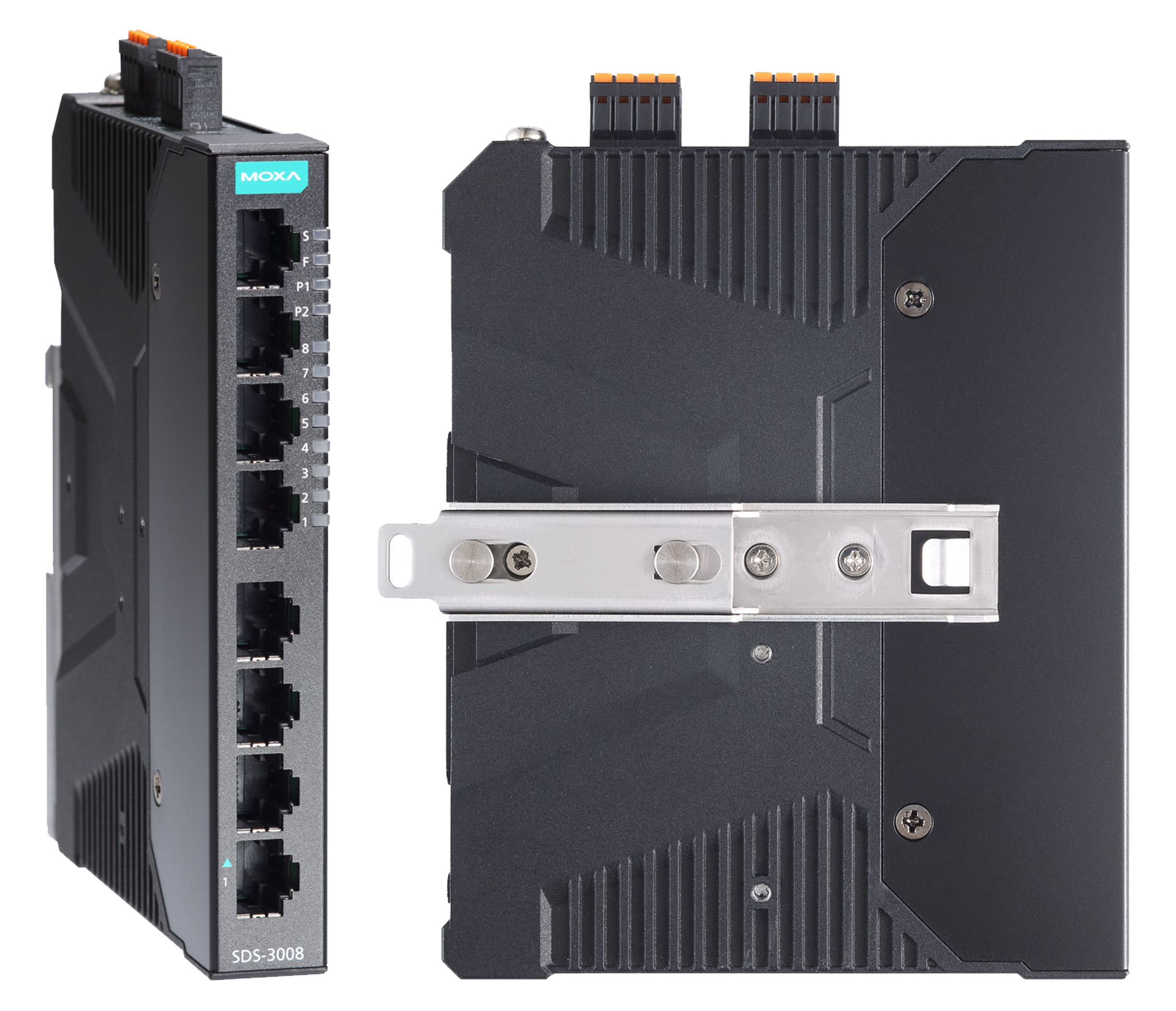 Smart switches are a new category of Unmanaged Ethernet Switch. Smart Switches offer the most basic features of a managed switch such as Configurable IP Address, Subnet and Default Gateway. It will respond to ping requests and supports a VLAN per port. The low profile design permits mounting next to switches or in other tight spaces. The smart switch is the IT Administrator's best option when needing more ports on a tight budget.
Benefits of Smart Switches:
Compact size to fit in almost any control cabinet
Economical solution for applications requiring basic monitoring
Rugged steel housing
Easy to configure and update
Simplifies basic tasks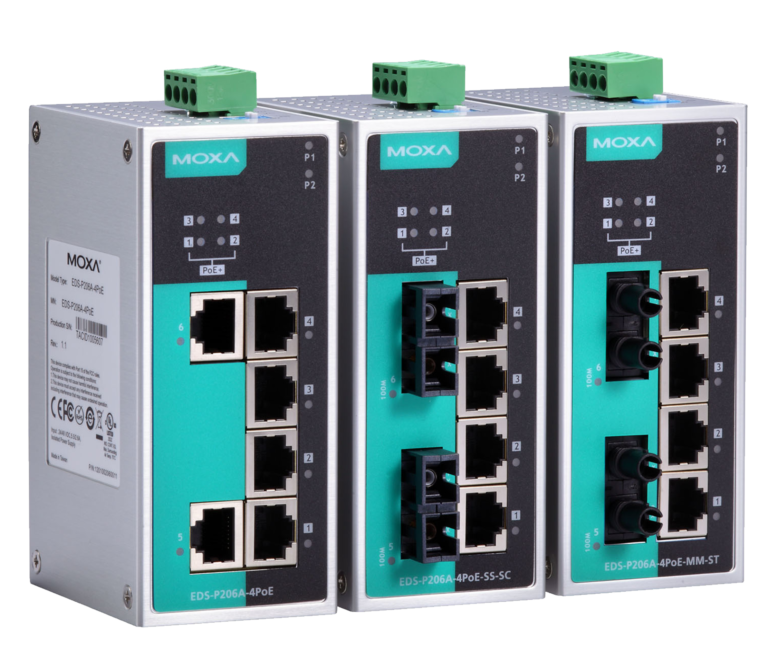 Power Over Ethernet (PoE) switches supply power to connected devices over the ethernet communication cable. This allows for great savings in copper wire, installation time, and troubleshooting.
PoE is widely used today to power many devices from RFID readers to security cameras. There are many options available of the voltage range and max current output from proprietary PoE variations to standardized PoE types.
The IEEE, the organization for creating standards, has standardized on three of these variants. The IEEE 802.3af/at/bt standards describe the 37-57vdc(48vdc nominal) voltage range and max current for PoE Powered Devices(PDs).
MSI TEC provides hardened unmanaged and managed PoE switches that follow the IEEE standards. We offer wide-temp power 48VDC power supplies to support your applications needs. Find other PoE accessories available in our PoE injectors and PoE splitters for your unique applications.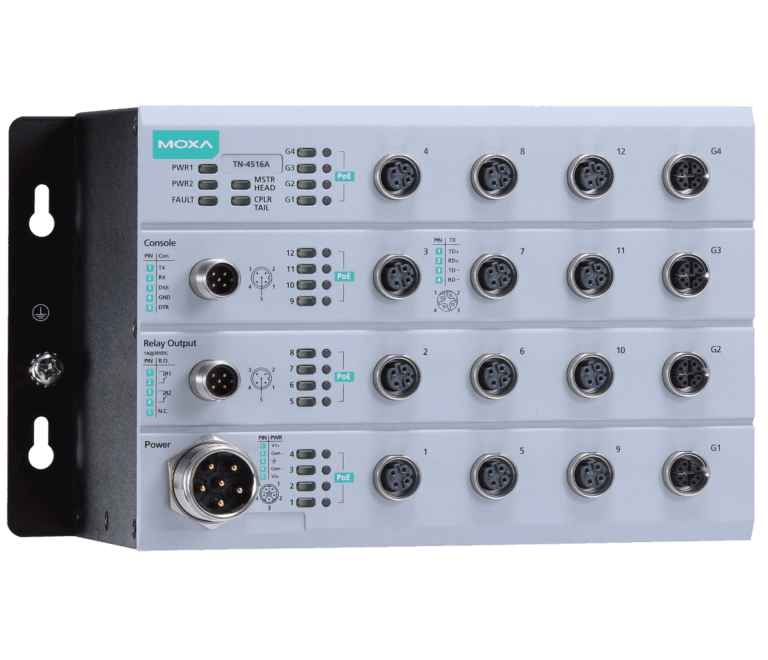 EN50155 switches are rugged Ethernet switches that comply with the mandatory sections of the EN 50155 standard. They  are designed to withstand severe shock and vibration, making them ideal for rail communication in rolling stock or moving vehicles. Moxa and Advantech EN50155 Ethernet switches can be used in various rolling stock applications such as CCTV, passenger infotainment systems, communication-based train control and train control management systems. Train switches, rail switches, and PoE switches can be installed for moving vehicle applications including video surveillance and seatback entertainment systems on city trains, live train status, subways, trams, buses, and more. MSI TEC engineers have in-depth experience and expertise in rolling stock and rail networks and can help train builders achieve overall transport safety, efficiency, and significant cost and time savings on railway operation and maintenance.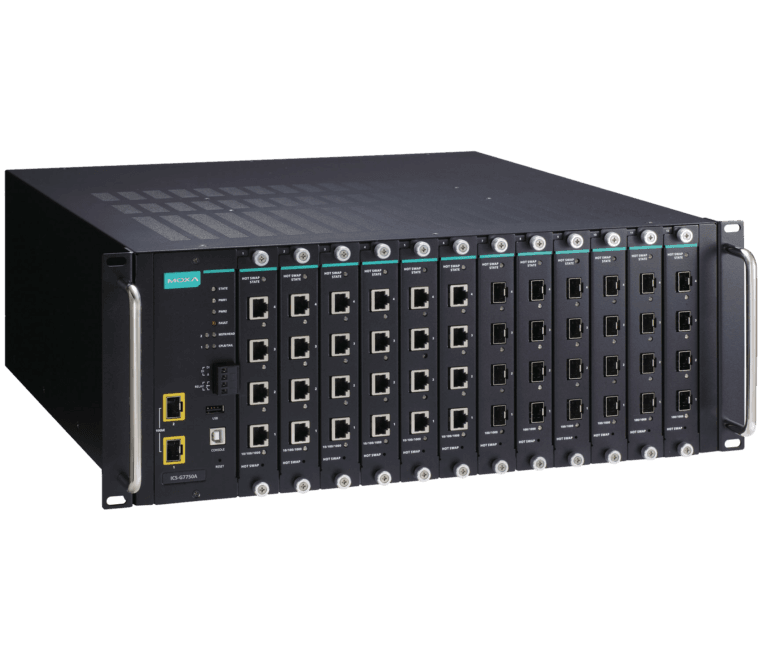 Moxa's industrial rackmount switches provide modular flexibility with 24 to 52-port routing and switching capabilities, security features based on the IEC 62443 standard, and millisecond-level, fast multicast traffic redundancy to strengthen IIoT infrastructures such as city, transportation, manufacturing, and surveillance applications. Advantech also offers industrial-class layer 2 full managed switch including 20 Gigabit SFP ports and 8 Gigabit ports. They are designed for rack-mount installation and for demanding industrial environments. Suitable for edge to core industrial networks, Advantech rackmount switches integrate Layer 2 switching software, which is optimized for scale and performance, delivering wire speed across all ports up to 56 Gbps for layer 2 traffic forwarding.
Moxa's Ethernet extenders simplify long-distance network deployment and reduce construction costs with existing twisted-pair copper wires. Our Ethernet extenders can achieve transmission speeds up to 100 Mbps and feature plug-and-play deployment, DSL bypass, millisecond-level redundancy, and multiple industry certifications, making them suitable for a variety of industrial applications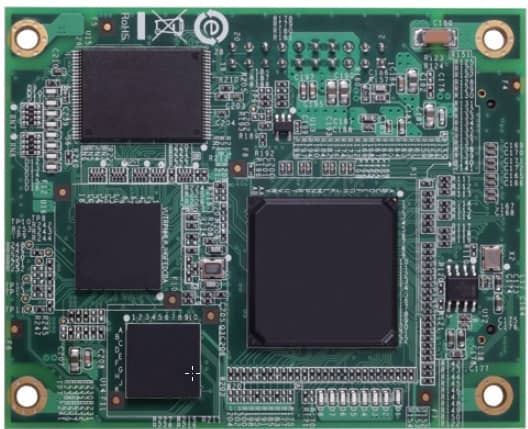 Ethernet Embedded Modules
Ethernet embedded modules are designed for device manufacturers who want to enhance the performance and reliability of their solutions, and want to make them suitable for use in applications with harsh conditions. Moxa offers two managed Ethernet embedded modules: The EOM-104 Series and EOM-G103 Series. The EOM-104 has 4 ports and provides an easy and cost-effective solution for adding an Ethernet switch module to an existing product. The EOM-G103 are 3-port full Gigabit embedded managed redundancy modules and are IEC 62439-3 compliant.
Let us help find what you need.