IoT Solutions | Industrial Panel PCs
Axiomtek provides complete Single Board Computers, SoMs, Industrial PCs, Embedded Computing Platforms, Rugged Embedded System, Touch Panel Computers, Medical Panel Computers, HMI (Human Machine Interface), Digital Signage & Displays, Industrial Networking, and Network Appliances product lines with more than 400 items, and very competitive priced solutions to system integrators, distributors, VAR's, and resellers. Axiomtek products are widely used in industrial automation, data acquisition, DVR, healthcare, banking, entertainment, transportation, POS/POI, kiosk, HMI, gaming machine, digital signage, digital surveillance, security, network communication, telecom, and more.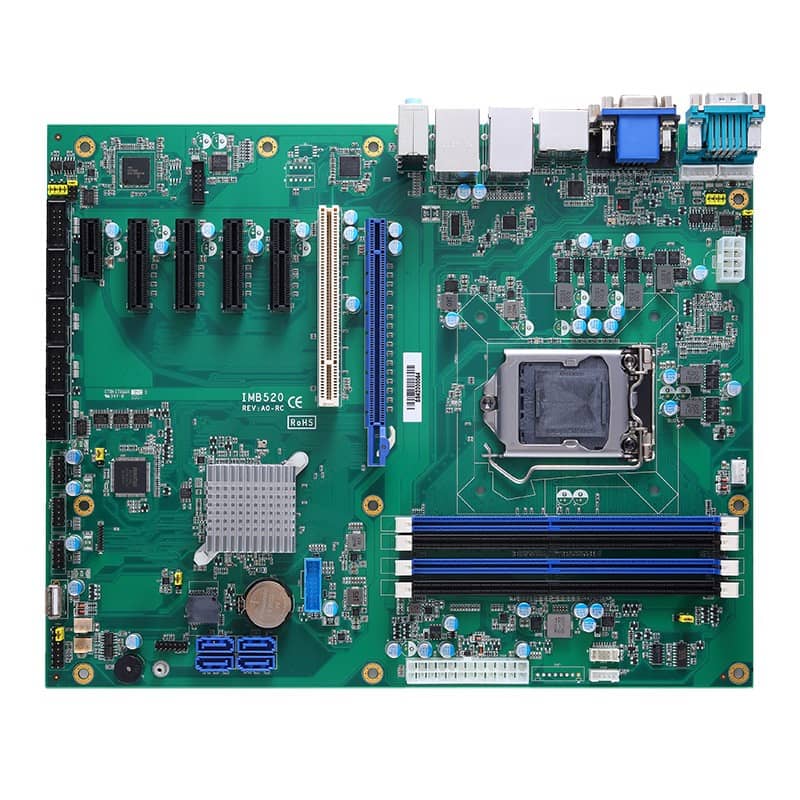 Axiomtek's SoM (System on Module) solution includes COM Express module (CEM) and Qseven module. In conjunction with a suitable baseboard, Axiomtek's SoM solution is an optimal solution for embedded applications to fulfill the various vertical applications that SBC (Single Board Computer) usually cannot satisfy. SoM is designed with all necessary components, offering the most update interface and excellent computing performance to reduce TCO (Total Cost of Ownership) and improve time to market.
LEARN MORE ON AXIOMTEK.COM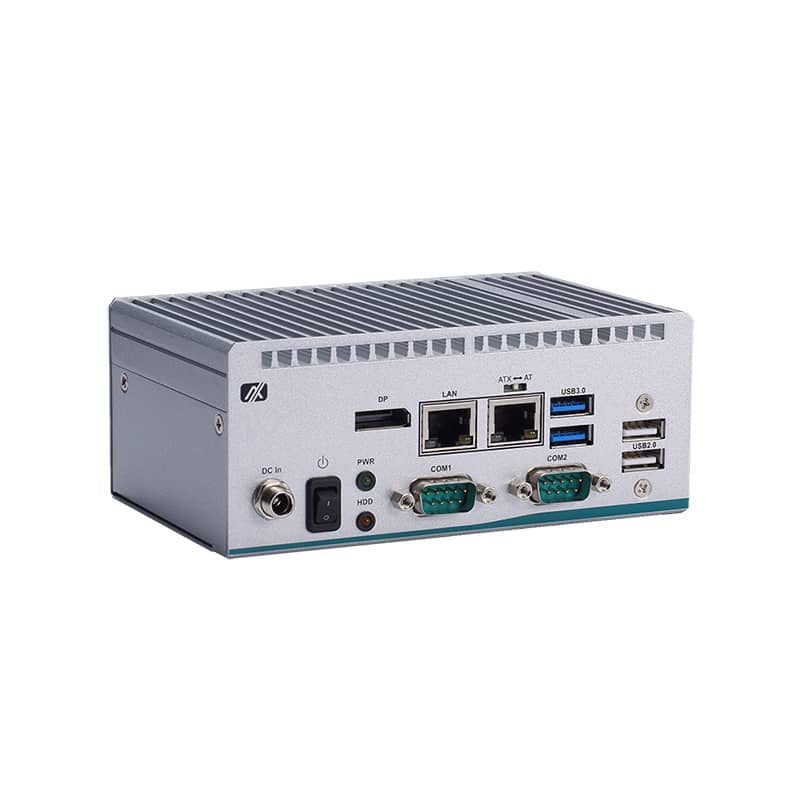 Systems & Platforms
Axiomtek offers a full range of expandable, high performance and industry-specific embedded systems (eBOX). The eBOX products are designed to offer great versatility for a wide variety of applications. These feature-rich, industrial-grade embedded systems can be tailored to meet different application requirements. The eBOX offers standard features that include powerful computing capabilities, fanless operation, wide operating temperature ranges, low power consumption, superior reliability, flexible I/O configurations, long product life cycles, and long-term support.
LEARN MORE ON AXIOMTEK.COM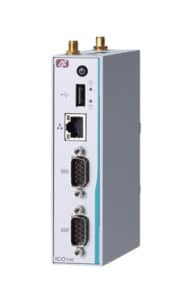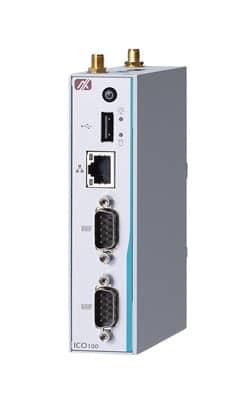 IoT Solutions
Axiomtek's IoT automation solutions include machine vision systems, edge AI systems, industrial IoT gateways, and digital I/O cards. Axiomtek's IoT gateways with Intel® IoT Gateway Solution software stack provides a complete and highly secure Internet of Things gateway solution. Axiomtek's IoT gateway series are well-suited for applications such as smart battery control for smart buildings, intelligent IoT vehicle batteries that connect to smart grids, intelligent IoT transportation systems and intelligent IoT plant automation systems.

Their vision system series is designed to focus on vision inspection, guidance, measurement and identification applications. The products have already gone through a complete set of compatibility experiments to eliminate potential integration problems, significantly helping users reduce development and staffing costs as well as accelerate system deployment in factory automation environment.

Axiomtek designs, develops and manufactures edge AI (Artificial Intelligence) systems to fulfill AI solution-ready system requirements. The AI embedded systems are ideal for smart manufacturing, machine vision, deep learning, edge computing, and much more.
LEARN MORE ON AXIOMTEK.COM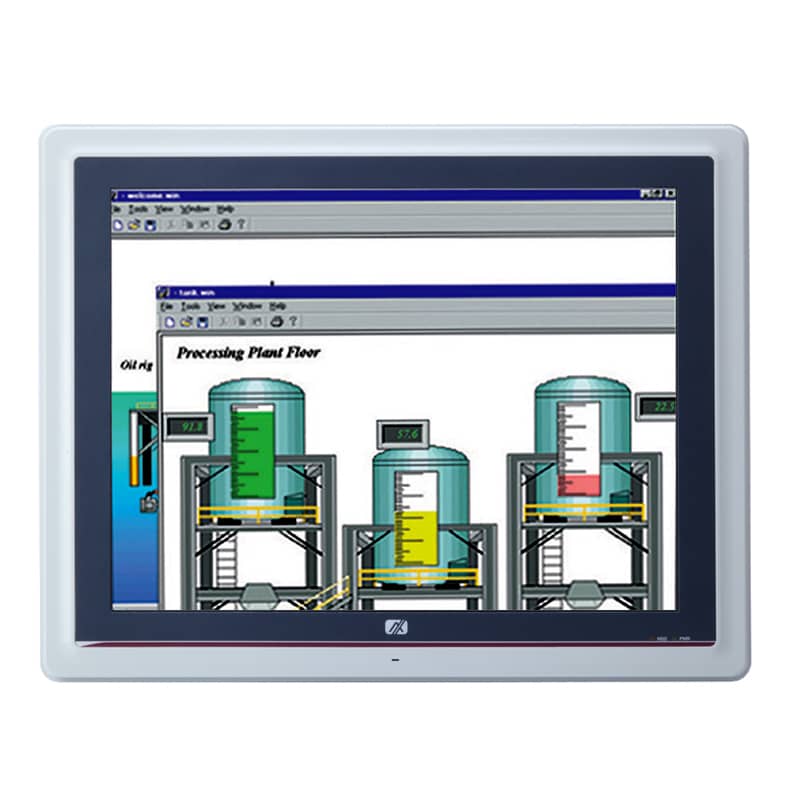 Fanless Touch Panel Computers
The GOT100/GOT5000 series features fanless operation, ultra slim and modern ID design. Incorporating the low power consumption Intel® Celeron®/Pentium® processors and an ultra slim housing makes this product line a perfect choice for various applications across many industries. In response to market demand, this panel computer is a cost effective solution. It adopts a modern, super sleek and fanless design and is equipped with the Intel® Celeron® processor N3350 or Pentium® processor N4200. Axiomtek's heavy-duty GOT300 series is designed for kiosk and automation applications. It has a fashionable mechanism design and industrial-grade IP65- rated front bezel for water/dust-proof operation. It is suitable for use in industrial automation and control systems, building automation, machinery manufacturing environments, self-service kiosks, and other HMI applications.
LEARN MORE ON AXIOMTEK.COM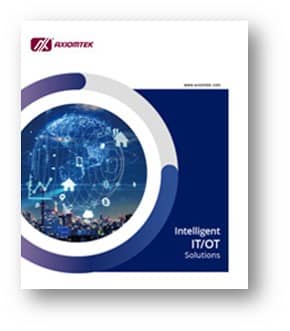 Download Axiomtek's 2023 brochure that covers Industrial IoT and IT/OT convergence.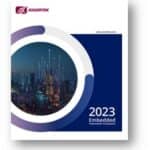 Download the embedded systems brochure that includes new product highlights.
Let us help find what you need.