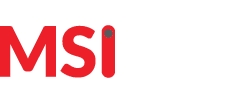 We're MSI TEC, a technology-based solutions provider specializing in automation, motion control, robotics, and industrial computing & networking.
About MSI TEC
For over two decades, MSI TEC has played an integral role in the installation of thousands of machine automation applications, industrial computing and networking solutions. As a high tech distributor of automation and motion control, industrial computers, networking systems and robotics, we provide solutions for customers in a wide variety of industries including general factory automation, semiconductor, oil and gas, renewable energy, and medical device manufacturing. MSI TEC is a provider of engineered solutions in Industrial Automation, Robotics, and Industrial Networking, as well as a sales and support partner for world-class industrial products from Moxa, Omron, Cisco, Denso, Advantech, Unitronics and many more
(view line card)
.
MSI TEC Office Contact Info
Follow us on social media!
For Cigna – Machine Readable Files link, click here
This link leads to the machine-readable files that are made available in response to the federal Transparency in Coverage Rule and includes negotiated service rates and out-of-network allowed amounts between health plans and healthcare providers. The machine readable files are formatted to allow researchers, regulators, and application developers to more easily access and analyze data.