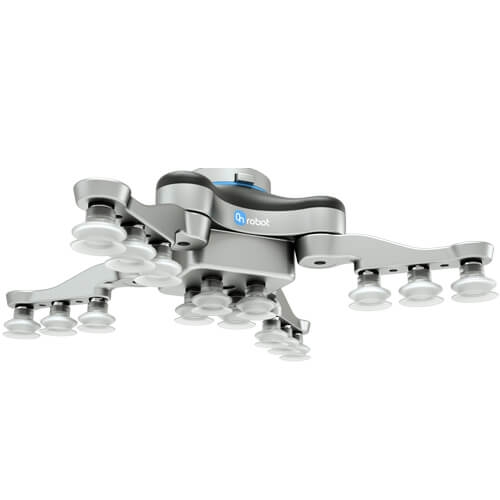 VG10 - Flexible, adjustable electrical vacuum gripper
OnRobot's VG10 vacuum gripper is an end-of-arm tooling (EOAT) specifically designed for collaborative robot applications. OnRobot's VG10 gripper is compact and doesn't require a compressor or air supply, which makes it easy to move around your production line. Flexible arms and adjustable vacuum allow it to handle a variety of objects of different sizes.
Seamless integration with the robot of your choice
Dual gripper lets you control the right and left sides of the vacuum gripper independently of one another
Comes with dual grip functionality, tool changer and a variety of vacuum cups
Features
VGC10 - Lightweight vacuum gripper for tight places
OnRobot's VGC10 is smaller (about half the weight) than the VG10 but offers the same 15kg payload. It's designed to fit into tight spaces and can lift objects that are small, odd-shaped, or heavy – even with a smaller robot arm. Because no compressor or air supply is needed, the VGC10 is easy to move.
Integrates with leading robot brands.
Unlimited customization for any application.
Requires no external air supply which translates to reduced maintenance costs and faster deployment.
Features: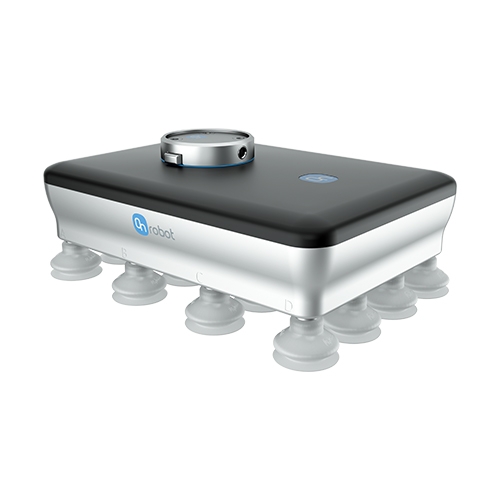 VGP20 Powerful Gripper for Palletizing Boxes
OnRobot's VGP20 was designed for palletizing cardboard boxes – specifically, thinner and porous recycled cardboard, open boxes, and bulky and irregularly shaped shipping bags. Featuring a payload up to 20kg or 44.1 lbs, the VGP20 is the world's most powerful electric vacuum gripper with none of the cost, complexity, or maintenance issues found with pneumatic grippers. Built-in intelligence and easy-to-use software provide precise air-flow control and the ability to vary the grip to match the application and type of material being handled, including multiple items of different shapes and sizes. The powerful vacuum flow means that it can pick up even porous objects, such as thinner, less-expensive or recycled cardboard or lightweight shipping bags, which can help shippers save even more, while also reducing waste.
Learn how to grow your business with collaborative automation
With smarter and more adaptive  tooling, collaborative robots now operate with greater speed, strength, safety and precision. And they can accomplish a wider range of tasks and fast ROI. Learn how you can increase production at lower costs.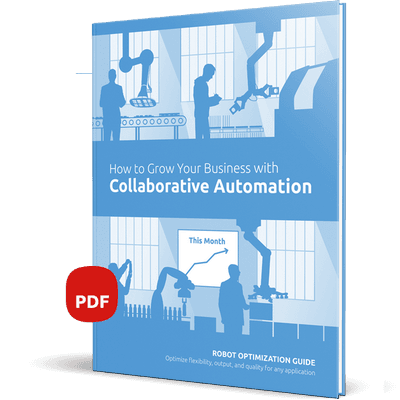 Let us help find what you need.