Automate anything.
Universal Robots is the world's #1 manufacturer of collaborative robots, with more than 50,000 operating robots installed globally. Their objective is to make collaborative robot technology accessible to companies of all sizes. The UR robotic arms can be implemented in virtually any industry, in any process, and by any employee. UR's cobot solutions deliver the flexibility and financial return that manufacturers need to compete and win in any market condition. The family of UR robotic arms have an average payback of 195 days, fastest in the market. The flexibility and ease of implementation of the robots allow manufacturers to overcome staffing issues, improve product quality, and to produce goods during off-hours, frequently running some tasks "lights out" overnight.
Solve your labor needs, increase productivity & improve quality with Universal Robots cobots.
Cobots from Universal Robots give manufacturers access to all the benefits of advanced robotic automation, without the extra costs associated with traditional robots: difficult programming, long set-up, and shielded work cells. This makes automation affordable even for small-batch production runs and mixed product assembly.
Download Universal Robots ROI Calculator.
A free tool to help you decide if collaborative robots are an affordable option for your business.
Universal Robots Collaborative Robot Arms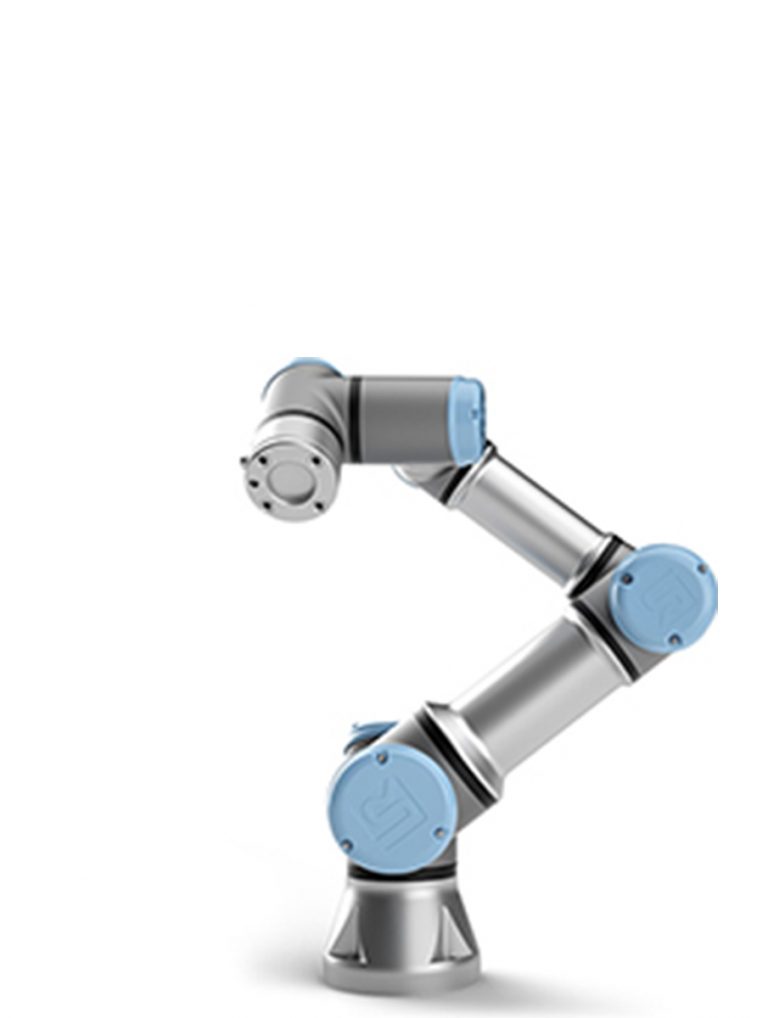 UR3e
The Universal Robots UR3e is an ultra-lightweight, compact collaborative industrial robot, ideal for table-top applications. Its small footprint makes it ideal to be built directly inside machinery or in other tight workspaces. This cobot weighs only 24.3 lbs (11 kg), but has a payload of 6.6 lbs (3 kg). Its ±360-degree rotation on all wrist joints, and infinite rotation on the end joint, makes it well-suited for light assembly and screwdriving applications.
Download UR3e Datasheet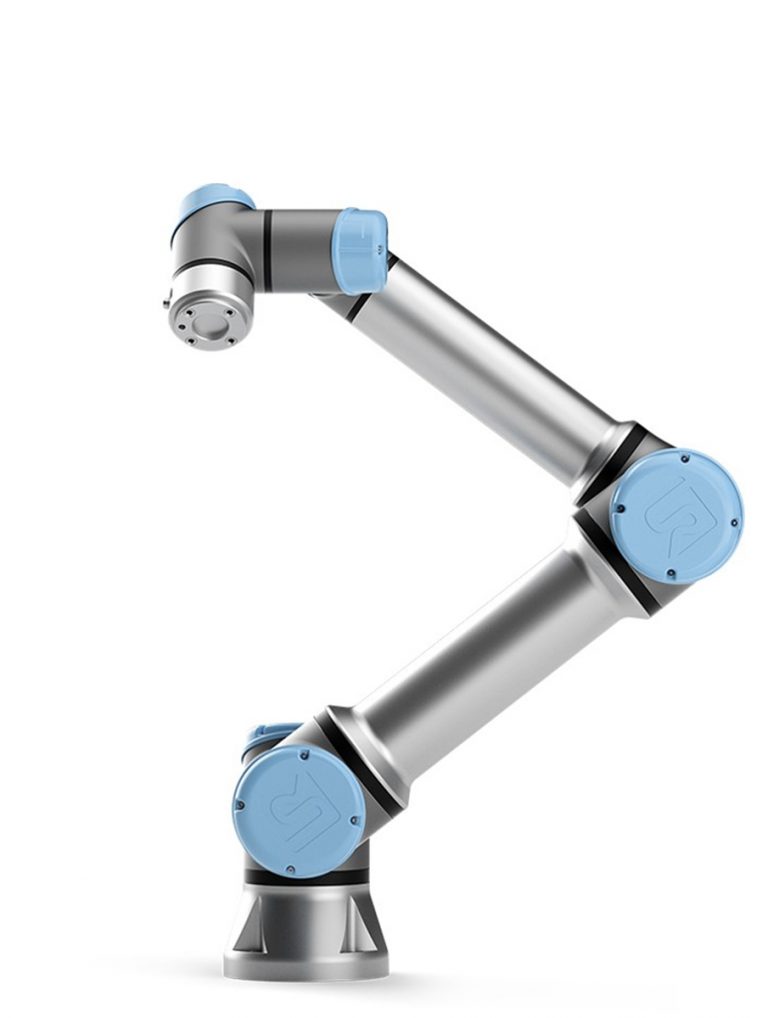 UR5e
The Universal Robots UR5e is a lightweight industrial collaborative robot built for medium-duty applications (up to 5 kg). This general purpose robot was built with versatility and adaptability in mind. The UR5e is designed for seamless integration into a wide range of applications. Download UR5e Datasheet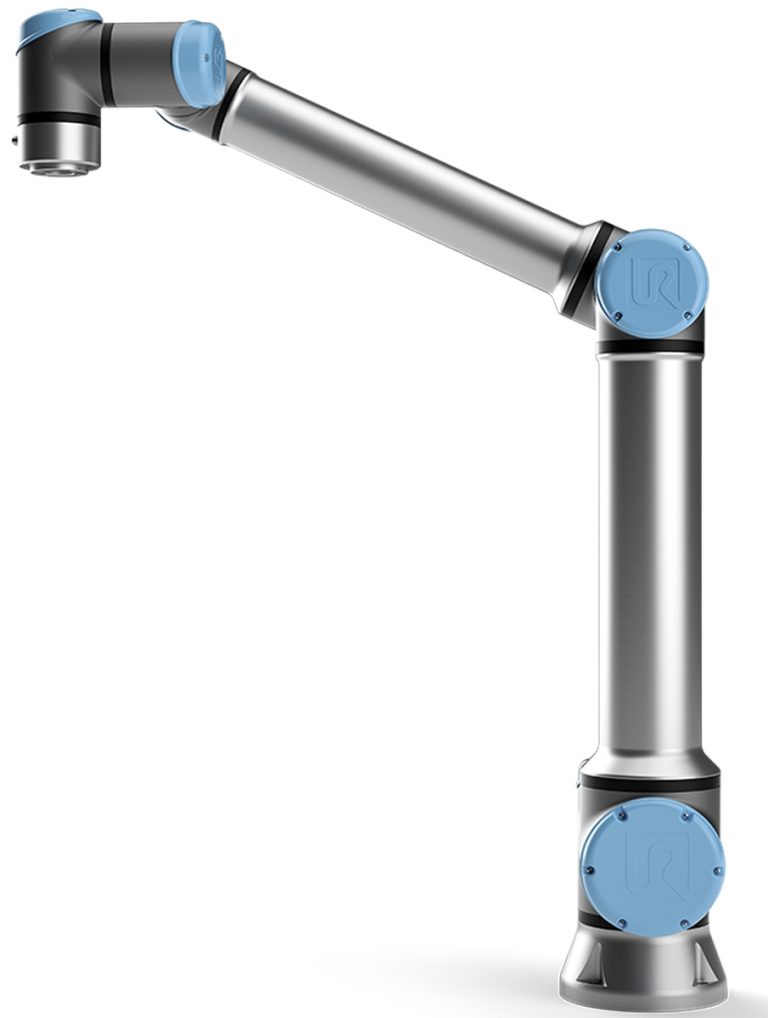 UR10e
The Universal Robots UR10e is an extremely versatile collaborative industrial robot arm with its high payload (10kg) and long reach capability. Its 1300mm reach spans wide workspaces without compromising precision or payload performance. UR10e addresses a wide range of applications in machine tending, palletizing, and packaging.
UR16e
The Universal Robots UR16e delivers an impressive 16kg (35.3 lbs.) of payload within a small footprint, and is ideal for use in heavy machine tending, material handling, packaging, and screw and nut driving applications. This powerhouse robot allows for heavier end of arm tooling and multi-part handling, and is especially useful for achieving shorter cycle times.
GET STARTED TODAY
Cobots are Collaborative robots that are cost-effective, safe, and flexible to deploy. Collaborative robots – or cobots – are making automation easier than ever, even for small and mid-sized companies around the world.
What sets Universal Robots apart is their patented technology, which lets operators with no programming experience quickly set up and operate our cobots. With intuitive, 3D visualization you simply move the robot arm to desired points or use the easy-to-use touchscreen tablet. The 2nd video in the technical series shows just how easy it is to write your first robot program.
The set-up of Universal Robots was designed with  the untrained operator in mind. In fact, untrained operators are able to unpack and mount the robot, and program a simple task, in less than an hour. The average set-up time reported by UR customers is only half a day. See it for yourself. The technical demo video on the right demonstrates unboxing the robot, setting it up, and then pairing it for the first time.
Universal Robots can automate virtually anything – from assembly to painting, from screw driving to labeling, from injection molding to welding and from packaging to polishing. In plastics and injection molding, flexibility is crucial. The UR e-Series can be used across all areas of plastics and polymer production to meet changing demands, extending production capabilities while reducing employee exposure to noxious gases off during production.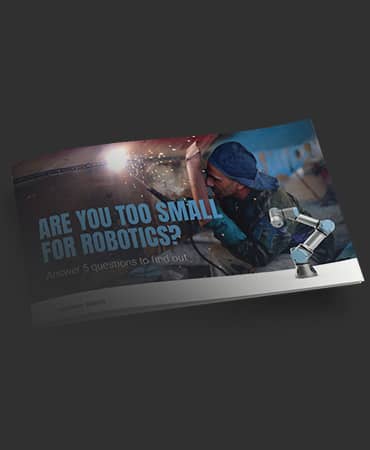 Learn how cobots are helping small and mid-sized businesses grow their business, improve productivity and quality, and protect employees.
Download the whitepaper.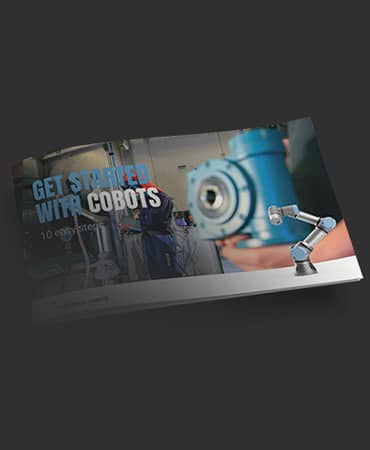 Collaborative robots are making automation easier than ever for small and mid-sized companies. Learn how to start your first project.
Download the whitepaper.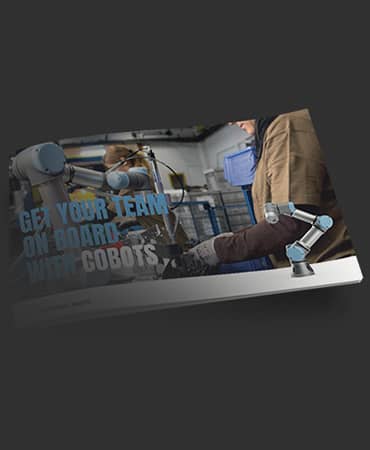 Download this brochure from Universal Robots and learn how to get an edge over your competitors with the e-Series' five key benefits.
Download the brochure.