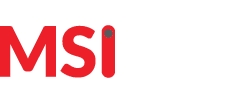 Technical Engineering Centers:
CTEC

EMTEC

Robotics

Control Panels

Subassemblies
EM

TEC

: 

Electro-mechanical

Technical Engineering Center
A Partner In Your Success
MSI TEC's Value-Added Engineering Services gives the Machine OEM a serious advantage:
World-Class hardware at competitive prices, from a Business Partner invested in YOUR success.
Faster time-to-market through offloading component selection, programming and subassembly work to experts in the field.
Local, experienced technical assistance and training available on demand reduces risks associated with making changes. Nobody knows our hardware like we do.
Simplified ordering with kitting of parts, a hardware change management process, and MSI holding local inventory enables Lean Manufacturing and reduces overall costs.
MSI Tec is UL508A certified and provides complete turn-key automation systems, from full engineering, testing and documentation to concept and delivery.
EM

TEC

: 

Custom Subassemblies
Custom Cabling and Connectors
Multi-axis and Robotic Stage Configuration
Custom Motor Assemblies and Enclosures
Lead-screw Assemblies
Mechanical Sub-Assemblies
Read more about Sub-Assemblies.
C

TEC

: 
C
OMPUTING

T

ECHNICAL ENGINEERING CENTER
MSI TEC is a solutions and service provider in the complete sense of the word. The driving force behind everything we do is to serve our customers and become a partner in your success. Our team of engineers, technicians, and product specialist have an average of 20 years of experience.
Custom Computing Services
Turnkey Computing Solutions
Accelerate Time-to-Market with OEM Services
System Assembly, Burn-In, Testing
Software Imaging
Hardware Engineering/Rapid prototyping
Software/application Development
Custom Firmware Developed and Pre-loaded
Private Labeling
Training and Education