Classes, Training & Webinars
MSI Tec is committed to bringing our breadth of knowledge, skills and expertise directly to our customers. We're known for offering a wide range of 1/2-day workshops and intensive full-day classes to ensure our customers have the tools and information they need to excel.
Our popular I.T. for Engineers (IT4E) series is offered year-round in live online classes, our location or at your location. See us about private classes for your organization.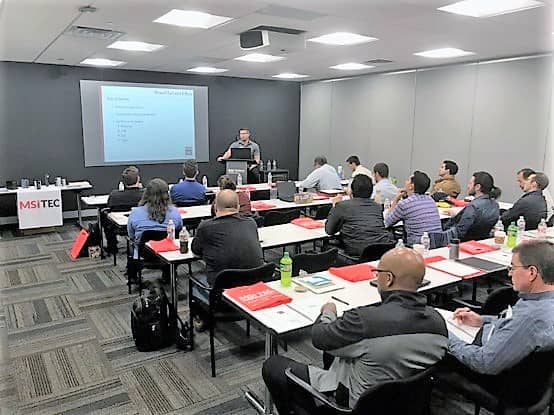 Industrial Networking Training

As agencies and corporations seek to improve processes, reduce expenses and improve productivity, many are turning to Ethernet and TCP/IP communications.
Designed for Design & Automation Professionals
Once considered a solution that was limited to corporate network environments, Ethernet technology has proven to be a robust alternative that can meet the unique needs of the industrial arena. To deploy this new technology, design engineers, automation engineers, and industrial professionals should be familiar with the important concepts behind Industrial Ethernet.
I.T. Knowledge for the Industrial Controls World

Moving light years beyond isolated HMI and SCADA systems that pass limited amounts of data, we can now leverage Ethernet, Internet, Wi-Fi and Cellular technologies to relay information anywhere, anytime. To provide engineers with the knowledge necessary to bring this technology to the industrial controls world and to help engineers integrate their own control designs into corporate networks, MSI Tec offers I.T. for Engineers, a class designed specifically for engineers.